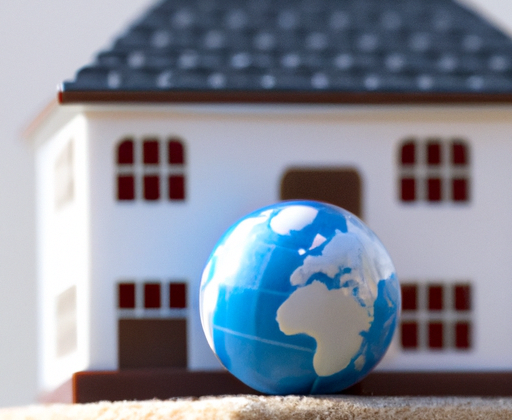 So, you might be a brave soul thinking of packing up shop and starting anew somewhere else in the world, huh? Or an adventurous spirit considering relocating to some exotic locale overseas. If that sounds like you, then the first thing you need to know is this: you're an expat!
Yup, an expat. Short for "expatriate", it's someone who temporarily or permanently lives in a country other than their own, often for work or leisure. Regardless of your reason for venturing abroad, there are certain considerations you'll want to take into account when settling in a new location.
Like anyone moving homes, you'll have to find yourself a place to live. That may seem daunting but don't worry, I've got you covered. In this guide, I'll walk you through the process of finding housing as an expat – from researching options to negotiating rental terms – so you can get the lay of the land and start making those exciting plans for your big move!
Researching Your Options
If you're looking to set up camp as an expat, you have a lot of options. So it pays to do your research first. With that in mind, here are some things to consider before you take the plunge.
First, consider what kind of atmosphere you want to be living in. Do you want city life, or something more secluded? Countryside or beachfront? What about amenities like schools, hospitals, and transportation? It ain't easy makin' these decisions, so it pays to think on them for a bit.
Next, hit the internet – there's a wealth of resources out there. From housing websites to expat blogs, you can get loads of solid intel. If you find a good fit, don't be afraid to reach out to folks who've been through the same thing. Networking is key when moving abroad.
Another way to learn the ropes is to join expat groups online. These communities are filled with professionals and people just like you who share advice, information, and stories. They might even be able to help you find a place to live!
Securing Accommodation
Finding a place to live abroad can be one heck of a challenge, but don't worry—it's possible! You just need to put your head down and do some digging. Here are a few things to keep in mind when searching for a home away from home.
Arranging Viewings
Before you go signing any contracts, make sure to scope out the property you're considering. Contact the landlord or estate agent and set up an appointment to take a walk-through. This way you can make sure it lives up to all the hype. Don't forget to ask lots of questions and check for any potential issues that could arise further down the line.
Understanding Rental Contracts
Once you've scoped out the joint and decided it's worth taking on, it's time to go over all the fine print. Find out everything there is to know about what's included in the contract and double-check that all aspects of the agreement are reasonable and reasonable. If you come across anything confusing, now's the time to speak up—better safe than sorry!
Negotiating Rental Terms
Just because you've found the perfect pad doesn't mean you have to pay top dollar for it. Don't be afraid to put your haggling skills to work and negotiate for a better deal. It never hurts to ask for extras (like utilities or furniture) or even try to lock in a lower rate. A lot of times landlords are willing to negotiate. Plus, the worst that can happen is they say no.
Conclusion
Well, folks, here we are at the end of my journey. It's been a wild ride and a bit of a rollercoaster, but I've learned a ton and am proud of how far I've come. Now that I'm finished, let me say this: if you're thinking of moving abroad, do your homework first! Consider your options carefully, look into resources online, and reach out to an expat network.
Once you've figured out where you want to go, it's time to arrange viewings, understand rental contracts, and negotiate terms. There's a lot that goes into moving somewhere new, so don't underestimate the power of preparation. With the right research and groundwork, you'll be kicking back in a brand-new place with ease.
Q&A on Expat Housing
How to find housing in Netherlands?
As an expat in the Netherlands, finding housing can be an intimidating task. While it may seem like a daunting process, there are a few steps to take to make the process more manageable. First and foremost, find a reliable real estate agent who is familiar with the area. They can help you sift through the available properties and find the one that best meets your needs. Make sure you know and understand the rules and regulations for renting in your region and that you're fully aware of any fees and taxes you may be responsible for. Additionally, do some research on your own. Look up average rent costs in the area to get an idea of what you should be paying. Check out the local websites and newspapers for listings and be sure to take advantage of online resources, such as classifieds and other online listings.
When it comes time to view potential properties, go prepared. Bring a checklist of important points you want to assess. Examine the neighborhood and the distance to any places of importance such as public transportation, shops, schools, parks, etc. Ask questions, take lots of photos and bring a friend to get a second opinion. Finally, make sure to get a contract in writing to avoid any complications later on.
Finding the right property for you in the Netherlands doesn't have to be a stressful experience. With a little research, some patience and a reliable real estate agent, you should be able to find the perfect home in no time!
Why is there a housing shortage in the Netherlands?
As an expat, I've seen firsthand how difficult it can be to find a place to live in the Netherlands.
It's no secret that the country is facing a major housing crisis. The demand for housing far outstrips the supply, and with new immigrants and expats flooding the country every day, this issue is only getting worse.
I've spoken to many people who have lived in the Netherlands for years, and they all agree that it's getting harder and harder to find a place to stay. The market is highly competitive, and it's not uncommon for rental properties to be snapped up within hours of being listed.
So, what can you do if you're trying to find a place to live as an expat in the Netherlands? The key is to be proactive, and to start your search as early as possible. Make sure you have all your documents in order, and contact a few real estate agents to help you look for a property.
You should also consider looking outside the major cities, especially if you're on a tight budget. Smaller towns often have a more relaxed housing market, and you might be able to find a better deal there.
With the right attitude and a bit of hard work, you should be able to find a place to stay in the Netherlands. Good luck!
Can expats rent UK?
Yes, expats can definitely rent in the UK, but it's important to be prepared for a few hurdles along the way. Firstly, you'll need to make sure that you meet all the rental criteria laid out by the landlord or letting agent. You may need to provide extra documentation or references to prove that you can be trusted as a tenant. You'll also need to be aware of the UK's strict tenancy laws and be prepared to abide by them.
The UK rental market is highly competitive, so it's important to act fast if you find a place you like. You should always look to negotiate on the rent and other costs, to ensure that you get the best deal possible. Expats should also be wary of rogue landlords, as they may not follow the correct procedures and may try to exploit you. It's important to do your research and use an accredited letting agent to ensure that you get a secure tenancy.
Finally, expats should bear in mind that they may not be able to rent in certain areas due to local regulations. It's important to check these regulations before you commit to a property, as you could end up out of pocket if you don't meet the requirements.