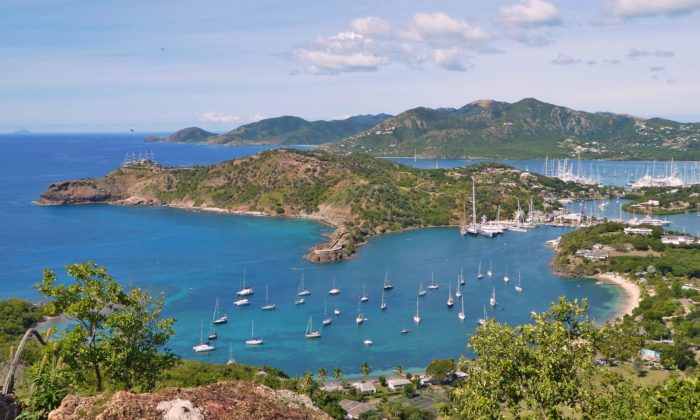 On March 28, 2013, the Antigua and Barbuda Citizenship-by-Investment (CBI) Act was passed by Parliament which allows foreign nationals, with their parents, spouse, and dependent children to become citizens of the beautiful twin island state in the Caribbean – Antigua and Barbuda. The program aims to attract investors to make contributions to the development of these islands. It can be a great opportunity for a second passport if your country offers dual citizenship.
The CBI programs in the Caribbean started in St. Kitts in 1984 as a means to attract wealthy individuals to these small island nations. Today, five Caribbean nations offer citizenship by investment: Antigua & Barbuda, Dominica, Grenada, St Kitts & Nevis, and St. Lucia.
Antigua and Barbuda, albeit the most developed and economically the most prosperous island via a booming luxury tourism industry, is currently the most cost-effective of the five. There may never be a better time to apply to become a citizen here for reasons of visa-free mobility, future tax structuring, or giving one's family a secure backup citizenship or a second passport.
5 Primary Benefits of Becoming a Citizen of Antigua and Barbuda
1. Dual Citizenship
Applying to become a citizen of Antigua through the CBI program won't require you to renounce your current citizenship*. You'll get to enjoy the benefits of being a citizen of both countries.
*Antigua & Barbuda allows dual citizenship; however, advice must be taken in the home country as to whether they allow dual citizenship.
2. Tax Advantages
Under the CBI program and if you choose to become a tax resident*, you will enjoy no personal income tax. Antigua levies no estate duty tax, personal income tax on your worldwide income, net worth tax, capital gains tax, gift tax, or inheritance and death tax.
*Residency requirements apply, and professional tax advice must be taken in the home country.
3. Travel Without a Visa
Getting a visa if you want to visit Europe, for instance, can be time-consuming and inhibiting. Imagine going to these countries visa-free. Well, becoming a citizen of Antigua allows you to do so. You can go to over 132 countries without having a visa. The list also includes Singapore, the U.K., Denmark, Italy, Netherlands, Spain, France, Poland, Greece, and Austria, and soon will include Russia and the UAE.
4. Stress-free Lifestyle
Once you become a citizen of Antigua and Barbuda, you can spend most of your time sailing along the coast, diving, or enjoying the many beaches in this island paradise (apart from traveling to other countries). Most importantly, you get to enjoy the sun as it shines daily.
5. Affordability
When it comes to the cost of Antigua and Barbuda citizenship, the passport investment program in Antigua is considered one of the most cost-effective CBI programs in the world.
Furthermore, this is one of the fastest ways to acquire second citizenship. In just a few months, you will receive your passport – you do not have to wait several years, which usually happens if you opt for naturalization programs.
Apart from getting your second citizenship in Antigua & Barbuda, you can also include your spouse, dependent children of up to age 29, and dependent parents more than 58 years old.
3 Investment Options
There are three options for acquiring the Antigua and Barbuda citizenship through investment. These include:
●      Donating to a government fund
If you are single or have a family of four, the donation amount is US$100,000 to the National Development Fund (NDF). But if your family has more than four members, you will need to donate US$125,000. In addition to this donation amount, you will also be required to pay passport fees, a due diligence fee, government processing fees, and Licensed Agent fees.
The donation minimum is set to double for applications made after 31st October 2018.
●      Buying a property
You need to invest a minimum of $200,000 in a government-approved property in Antigua and Barbuda. Other costs include real estate broker fees and application fees.
●      Investing in a business
This investment option requires the most money, with a minimum of $1.5 million if you are a sole investor or at least $400,000 for joint investors.
Required Documents
Current passports and National Identity Cards of all applicants
Original passport-sized photos of all applicants within the past six months
Certified copy of birth certificate
Certificate of no criminal record
Medical Certificate
Aside from these, the main applicant may need to present supporting documents. These include:
Bank reference letter from an internationally recognized bank
Professional reference
Evidence of residential address
Statement of source of investment funds
Affidavit of support for every dependent
Written confirmation that dependents aged 18-25 are in full-time education
If you are to invest using the real estate option, you have to present the Purchase and Sale Agreement and evidence of title transfers.
A letter of "Approval in Principle" will be issued by the Government once they perform a successful background check and due diligence on your application and no issues are identified. This letter means that your citizenship has been approved. This is also the time for you to pay the NDF contribution, real estate, or business investment.
The benefits of becoming a citizen of Antigua and Barbuda are endless. If you want to enjoy such benefits, apply for citizenship in Antigua and Barbuda now. Make sure to have all the required and supporting documents readily available to make the process easier and faster. Good luck!
About the Author
Kaline Kennard is the co-founder of Citizens International, a white-glove specialist firm offering private client services necessary for citizenship investment into the Caribbean. Based in the Caribbean for the past 15 years, she is an experienced professional who works directly with many professional partners and advises clients worldwide.