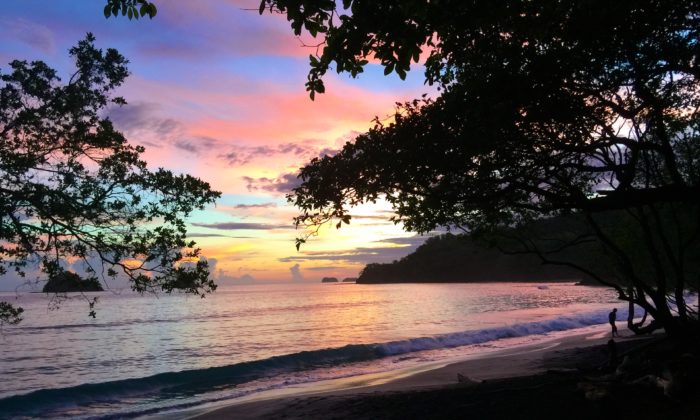 You might have heard people talking about Costa Rica. Known for their fab beaches, nightlife, happy society and low cost of living, Costa Rica beaches have long been an enticing expat destination, with many North Americans relocating there.
Costa Rica is such an amazing country — did I mention they have beautiful beaches? Whether you're looking for an exotic island-style vacation get-a-way, or thinking of relocating to a relaxing in a kick-back chill place, Costa Rica is it. With sweeping view of the Caribbean Sea, inspiration is is a walk or short car ride away.
Playa Avellana for instance is one of the best beaches in the country. Not only does it showcase the clear waters, but offers lots of fun activities, like surfing and sailing. Don't know how? No problem, they are plenty of instructors to turn you into a pro.
And to the adventure seekers that love to explore, the sight of a black sand beach with tickle your inner explorer. Playa Hermosa is one of the very few costa rica beaches with jet black sand. It is a unique and amazing gift of nature. Costa rica beaches are definitely Instagram-worthy.
These are two of the many beaches to get your chill on. And theree are a lot more in store for you if you make this trip happen. Check out the infographic below for more information. Once you've been, you'll be planning your return, for sure.