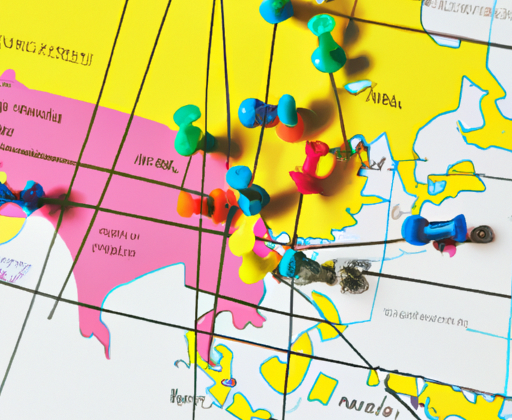 Introduction: Connecting with Locals
Hey there! I'm here to talk about a super important activity for any traveler or expat, and that's connecting with locals. You may be wondering why that is so crucial? Well, let me tell you. When you connect with locals, you really get your finger on the pulse of the culture – experiencing all the nuances, nuances, nuances that make every place unique. From trying amazing new food to getting insider tips on places to visit, connecting with locals can turn a regular vacation into an unforgettable one.
Furthermore, the impact of forming lasting connections goes deeper than just enjoying your trip. By developing relationships with locals, you come to understand their life and lifestyle, teaching you invaluable lessons that stay with you long after you return home.
Step One: Research the Area
If you want to really connect with the locals, the first place to start is by doing your research. Look up the local customs and culture, get to know the stories behind how things came to be. There's nothing more valuable than getting a local's perspective – that's the kind of insight you just won't find in any guidebook.
Depending on where you're going, you can use sources like books, blogs, museums, or cultural centers. Talk to people who have already been there if you know anyone, they might be able to fill you in on some details you would have otherwise missed.
Get as much information as you can – the more, the better! You'll be surprised at the amount of nuance you can pick up and the knowledge you can gain. Plus, it'll give you plenty to talk about once you get to meet the locals.
Step Two: Join Local Groups
So you've done your research and now it's time to get out there and start connecting with the locals! The best way to do this is to find local clubs and organizations, or to join in on events and meetups. It can be intimidating at first, but trust me when I say it's worth it!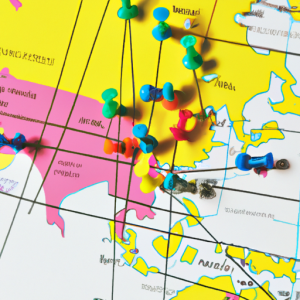 When you're looking for local groups, the internet is your best friend. A quick search on Google or Craigslist should provide plenty of options. Check out local Facebook pages or online event listings as well, and if all else fails, stop by a café, coffee shop, or bar. You never know who you'll run into and what connections you'll make.
Finding the right group is half the battle: it doesn't matter what kind of activities you choose, as long as you're meeting people who share similar interests and values. Joining a club or a team – like a basketball game or a running group – can help you start conversations more easily. Plus, it's easier to make friends when you have something in common!
Once you've found a group of like-minded individuals, don't be afraid to dive right in. Go to as many events as you can and introduce yourself to everyone. Be friendly and open-minded, and don't be afraid to ask questions. It doesn't take much to strike up a conversation, and chances are you'll meet someone special in no time.
Step Three: Talk to Locals
Now that you've done your research and joined up with local groups, it's time to start talking to the locals! Introduce yourself and exchange pleasantries. Ask their opinion about the area and the best places to eat, and be sure to listen when they respond. You'll be surprised how much locals appreciate being asked for advice, so keep an open ear.
Don't be afraid to use some of the slang you picked up during your research! Local language can help break the ice, and show locals that you're really interested in connecting with them. Plus, it's a great way to get inspired by the local culture.
Try not to let conversations turn into monologues. Even if you want to tell stories about your travels, you should also let the locals get a word in edgewise every once in a while. Let them choose the topic of conversation – chances are, it'll be something unique and interesting, like a local legend or a nearby hotspot.
If possible, meet locals one-on-one. This is the best way to get the most out of conversations. As with any relationship, don't expect too much too soon. Take it slow, ask questions and don't forget to smile!
Step Four: Participate in Local Activities
Ready to take the plunge and really immerse yourself in the local culture? Participating in local activities is a great way to do just that. By attending festivals and cultural events, trying out the local cuisine, listening to traditional music, and exploring the area's art, you'll get a comprehensive look at what makes the place unique.
When it comes to participating in local activities, don't be afraid to dive right in! Festivals are a great way to meet people, experience new things and enjoy the festivities with locals. Taste some exotic dishes, listen to music you've never heard before and check out any art galleries or exhibits in town. You'll learn so much about the place and its people.
And don't forget to embrace the little things, too! Take a stroll through the street markets, explore the handmade wares and sample some of the local specialties. That's half the fun of immersing yourself in the culture — discovering all the small details that make the place so unique. So don't shy away from it; go out there and enjoy!
Conclusion
When it comes to connecting with locals, I can't emphasize enough the value of taking the time to do a little research. You'll be surprised by just how much you can learn about a culture and its people this way. After that it's all about joining local groups, starting conversations, and participating in activities.
These four simple steps can have a huge impact on your travels and help make any destination a richer, more meaningful experience. Not only will you gain valuable insights into what life is like in that part of the world, but you might even make some lifelong friends along the way!
So, wherever you're heading next, don't forget to open yourself up to the people around you and explore the area like a true local — you won't regret it!
FAQs About Connect Locals
How do I meet locals?
The best way for me to get to know a place is to connect with the locals, and there are a few ways to do that. Firstly, I'd recommend heading out to the local bars and cafes – even if it's just for a cup of coffee or a beer. These are great places to meet people, as people tend to be more relaxed and open here. Secondly, I'd recommend getting involved in local activities. Have a look around for any workshops, classes, or sports clubs that are related to your interests, and try to join one of them. It can be a great way to make friends and get to know the area. Thirdly, I'd suggest taking part in a volunteer project. This can be a great way to meet people who are passionate about a cause and make a contribution to the community. Finally, I'd suggest attending local events, such as festivals, concerts, or farmers' markets. This can be a great way to get to know the people in the area and learn more about the local culture.
How do I meet locals in Europe?
When it comes to meeting locals in Europe, there's no one-size-fits-all approach. But here's some advice for making connections that can pay dividends in the long run.
Firstly, find out if any of your acquaintances from back home have connections to Europe, or even just someone who knows someone who knows a local. You'd be surprised how helpful word of mouth can be.
Next, take the time to get out of your comfort zone and explore the region you're visiting. Head to the local farmers' market and talk to the vendors, or hit up the café's and bars in the area to chat with the people already there. You never know who you might meet!
Finally, consider joining a meet-up group or taking a class in a subject you're interested in – it's a great way to connect with like-minded locals. Plus, it'll give you the perfect opportunity to practice your language skills.
How can I live with locals?
Ahh, the age-old question of how to connect with locals. One of the best ways to do that is to get involved in the community. Go to events that are hosted by local groups and organizations. Be sure to introduce yourself to as many people as possible and take the time to get to know them. Make sure you're aware of the local customs and traditions so you can respectfully participate. Immersing yourself in the culture is a great way to get to know the locals. You can also volunteer your time and energy to a local cause. Not only does it benefit the community, but it will also help you get to know the locals and create a meaningful connection.
Look for meet-ups, classes, or sports leagues in the area. Taking a chance on something new is a great way to find like-minded people and connect with locals. You can also reach out to local businesses or entrepreneurs to see if they need any help. Doing so could give you an inside look into the local culture and provide you with invaluable experiences. Sometimes the best way to connect with locals is to just grab dinner or a cup of coffee and chat. Getting to know someone over a simple conversation can help create a more meaningful connection.
the best ways to connect with locals
When it comes to connecting with locals, there's nothing better than getting out and exploring what the area has to offer. From trying a new local restaurant to attending events and festivals, there are lots of ways to get to know the people and culture of a place. An often overlooked but great way to connect with locals is through volunteering. Giving back to the community can be a great way to meet people, learn about the area and show your appreciation for the culture. Plus, it looks great on a resume!Joining clubs or organizations in the area is another great way to make connections. Whether it's a hiking club, comedy troupe, or neighborhood association, there's a great chance to meet people with common interests. Likewise, joining a recreational sport league or taking classes at the local library or community center is a great way to meet people and become part of the community.Lastly, simply striking up a conversation with a stranger is one of the best opportunities to connect with locals. Whether it's in line at the grocery store, at a cafe, or on the bus, take the opportunity to start a conversation with someone who looks interesting. You never know what kind of connection you can make. Bottom line: with a little effort and creativity, you can get to know the locals and the culture of an area. So get out there and explore!