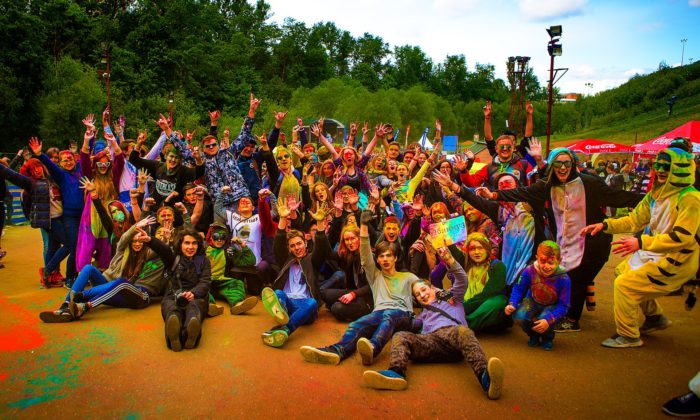 Bangalore is home to more than 10,000 expats.
The biggest challenge when you move to a new country is to make new friends. We may not have connections from school and college for us to reconnect. One of the ways to meet new people is to join communities, clubs, or support groups.
A few expat clubs, support groups, and communities have sprung up in Bangalore over the past decade or so. Many of them are informal groups, and some are for-profit businesses.
Here's a list of expat groups and communities in Bangalore.
#1 Internations
Internations is a global community of expats. They have a presence in over 390 cities. It's probably the largest expat community in the world; they have been around for more than a decade.
The community is relatively active in Bangalore. About 40 to 50 people show up for their official events that happen about once a month. They also have several groups within their social networking site where group counsels organize activities. Anyone can start a group or post an activity. The quality of the crowd and the number of people varies a lot throughout the year.
Website: https://www.internations.org/
#2 Overseas Women's Club (OWC)
It is a charitable organization, and they usually meet to get involved in non-profit events. They have tea and coffee meetups almost every week.
Website: http://owcbengaluru.org/
#3 Bangalore Expat Club
BEC is one of the oldest expat clubs in Bangalore, run by partyman Viren Khanna; they are probably the most active. They have a party almost every week, which are mostly hardcore drinking and dancing parties. If you are young, want to meet beautiful people, love drinking, and dancing; this is probably the place for you.
It has a frat house kinda culture, attracts a lot of the young expat crowd, and most of their events are Friday or Saturday night parties. Go here only if you are interested in nightlife and parties.
Website: http://bangaloreexpatclub.com/
If you are interested in art and culture, then Five Oceans Club is the place to go. Most people in this club are older, and enjoy conversations and exploring art and culture in the city.
Conclusion
There are a lot of expats and tourists scattered all across Bangalore. Many of the clubs listed in this article only see a fraction of those expats join them.