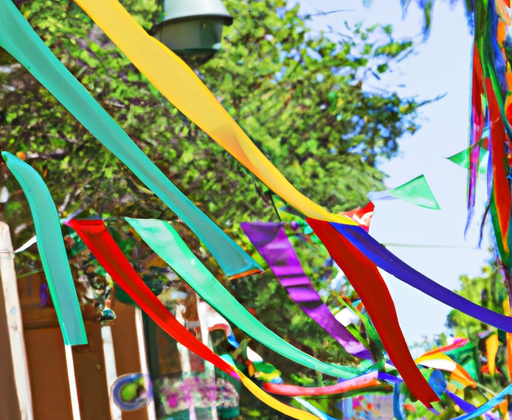 Local festivals and celebrations are a great way to take a break from the hustle and bustle of life, connect with your community, and explore different cultures. Whether it's a neighborhood block party or a larger citywide event, these occasions offer something for everyone – music, food, and activities galore! So if you're looking for an excuse to get out and have some fun, attending a local festival is a great way to do it.
The best part? You don't even have to travel far to get in on the action – several bands, performers, and vendors often come right to your own backyard and set up shop. From parades and street fairs to music and art festivals, there's no shortage of options when it comes to celebrating with your neighbors.
So let's dive in and talk about the benefits of experiencing local festivals and celebrations, and how you can make the most of them.
Preparation for Experiencing a Local Festival or Celebration
If you're thinking of heading to a local festival or celebration, then you need to do your homework! Research the event so you know what activities will be taking place and when. Learning about the culture can help you decide whether it's something you'd enjoy participating in – plus it'll give you some great insights into the local scenes. Packing appropriate clothing is also essential, so double-check the forecast before you leave.
Once you've arrived, don't hesitate to ask questions. There'll probably be some locals who will be more than happy to share all kinds of interesting facts about the event that you won't find in guidebooks. Get involved in the fun – there'll surely be plenty of activities to take part in from live music performances, to traditional theatre and street food. But most importantly: make sure to sample some of the delicious local food and drink on offer – it's a great way to experience a variety of different cultures at once!
Tips for Enjoying the Festival or Celebration
When it comes to really gettin' the most out of a local fest or celebration, you don't wanna just show up and stare. Go beyond the typical tourist experience – make sure y'all are engaging entirely!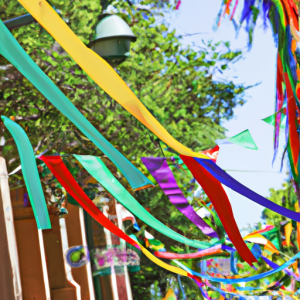 For starters, don't be afraid to ask around and learn about what's goin' on. Folks will be more than happy to help. Besides, pickin' up a few customs or phrases from the locals is sure to add to the experience.
While you're at it, jump into the activities that surround the event! Whether it's a dance, a parade, or somethin' else, it's worth a shot. Be sure to dress for success, too – this ain't no time for wearin' your Sunday best. Plus, if you look like you belong, you'll be welcomin' with open arms.
Finally, don't forget to try some of the local fare. Grab somethin' off a food stand, sip an exotic drink, or anything else that sounds tasty. Sample authentic flavors, see some unique craftsmanship, and just generally enjoy yourself while doin' it. After all, that's what festivals and celebrations are all about!
Conclusion
Experience the best of what local culture has to offer by attending festivals and celebrations! You'll get a firsthand look into the customs and lifestyles of those from the area. Plus, it's a great way to make some incredible memories with your friends and family. So don't wait any longer – start researching and planning now!
To have the best experience, take some time to really do your research. Check out the event online and read up on the culture so you know what to expect. Pack clothes that are appropriate for the weather and festival conditions, and leave room in your itinerary to ask questions and participate in activities. Above all else, don't forget to indulge in the delicious food and drinks that the locals have to offer.
So, if you're looking for an unbeatable way to add some life and excitement to your travels, why not head to a local festival or celebration? It's sure to be one you won't soon forget!
FAQs About Local Festivals
How do we enjoy festivals?
Festivals and celebrations can be a great way to soak up the culture of a new place and get to know the locals. So, if you're looking to make the most of your experience and have an unforgettable time, here are some of my top tips for getting the most out of a local festival!
First, seek out the best events in the area. Do your research, or ask the locals for the best festivals and celebrations to attend. From there, find out what type of activities are on offer, and if there are any special events or experiences you'd like to participate in.
Next, dress for the occasion. Most festivals and celebrations require a certain dress code, so make sure you look the part. Whether it's traditional clothing or something more modern, making sure you look the part will help you fit in and get the most out of your experience.
It's also a good idea to bring your sense of adventure. A lot of these events will have activities and experiences you may have not tried before. So, if you're feeling brave, why not take the plunge and try something new?
Finally, immerse yourself in the culture. Make sure you take in all the sights, sounds, and smells of the festival. Whether it's the exciting music or the delicious food, take the time to take it all in and make the most of your experience.
In what ways can festivals and Events be used by destinations to enhance the visitors experience?
As an experienced traveler, I can confidently say that festivals and events are an excellent way for destinations to enhance the visitors' experience. For starters, these gatherings give travelers the chance to experience a place's culture, architecture, music, and food. Not only that, they also offer the opportunity to interact with locals and learn more about the area's unique customs. In short, festivals and events are the perfect way to immerse yourself in the community you're visiting.
But festivals and events can also be used to drive tourism. Whether it's through print, radio or TV advertising, or online promotion, festivals can help draw in visitors from a wide area. Plus, they can be great ways to attract both die-hard travelers and casual visitors alike. The key is to make sure the event stands out – think colorful decorations, entertaining performances, and memorable experiences that will stay with visitors long after they've gone.
Finally, festivals and events can be an effective tool for destinations to promote their product, service, and attractions. From exhibits and displays to interactive activities, these gatherings are a great way to introduce people to the destination and its offerings. Plus, it's a great way to build relationships with locals and encourage them to become part of the tourism industry.
In conclusion, festivals and events are a great tool for destinations to use to enhance the visitor experience, drive tourism, and promote their offerings. By creating unique events that are entertaining, informative, and appealing to visitors, destinations can ensure that visitors leave with a lasting impression of the destination.
How do you attract people to festivals?
Attracting people to festivals is no small task, and there's no one-size-fits-all solution. But there are a few key things you can do to draw crowds to your local festival, no matter what it might be.
First and foremost, it's all about promotion. You can't expect people to come and celebrate your festival if they don't know it's happening. So make sure to get the word out! Advertise in local publications, use social media, and post flyers in trendy shops and high foot-traffic areas.
Another way to draw people in is to make them feel like they're getting something out of the experience. Offer exclusive discounts or promotions that are only available to people who attend the festivities. Rewards-based incentives, like a free t-shirt or food voucher, are also great motivators.
Music can also be a great way to entice people to your festival. Live performances can add an exciting element to the event, and make it something to look forward to. Finally, why not seek out a celebrity endorsement? If you're lucky enough to get a shout-out from a local celebrity, it could really get the word out and get some folks interested.
At the end of the day, though, the best way to attract people to festivals is to give them a truly unique and memorable experience that they can't get anywhere else. So make sure to put in the work to create something special!