It's official, I'm an expat! Or, at least, that's what I consider myself to be, since I've been traveling the world for years now. Being an expat has its perks and there are some great benefits to traveling that everyone should know about.
One of the biggest advantages is how it helps you grow as a person. Whether it's seeing different cultures, learning new languages, or making valuable contacts, travel can be a powerful tool in helping you reach your potential. It doesn't matter whether you're traveling for work or leisure; you'll reap the same rewards.
There are also a few financial and health benefits to being an expat that you won't want to miss out on. Let me tell ya, the thrill of discovering cheaper goods & services, or simply taking time to relax and take care of yourself, makes all the jet-setting worth it.
That said, let's dive into the details and explore the wondrous benefits of being an expat.
Health Benefits
As an expat, one of the greatest joys is experiencing a plethora of different cultures and countries. But those bountiful experiences come with a side effect: they're great for your health. You can get a much needed physical and mental break from your life back home, while also gaining clarity, peace of mind and even improving your immunity by drawing strength from new environments.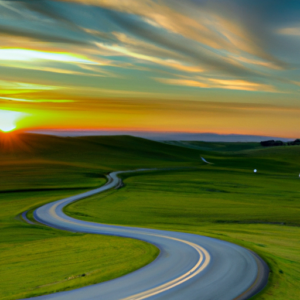 I'm not gonna lie to you—traveling as an expat can be exhausting! But if you take the time to explore your surroundings and find something that brings balance to your life, you can reap some serious benefits. From sun salutations on a beach in the South Pacific, to exploring museums and discovering ancient healing practices, there are plenty of opportunities to engage your body and spirit.
And it's not just about taking a break from the hustle and bustle of everyday life; as an expat, you can also make sure you're getting plenty of regular physical activities, like walking, biking, swimming or running. Those activities can go a long way towards improving physical fitness, maintaining good posture and increasing energy levels. You can also reduce stress levels, which can improve overall wellbeing. And don't forget the importance of a proper diet and nutrition, which often gets neglected when traveling abroad.
Plus, the mental benefits of living an expat life can be huge. Spending time in places where you don't have to worry about speaking a certain language or understanding the culture can bring a sense of freedom and openness that can be incredibly liberating. And when you leave, you may find yourself better equipped to handle stress—from work, relationships, and beyond. So whatever your unique goals and needs may be, it pays to give yourself the space you need to find balance with foreign cultures and the natural beauty that exists outside your own backyard.
Financial Benefits of Traveling for Expats
Travel is a great way for expats to save a buck or two. With affordable flights and accommodation options, you can explore the world and come back with more in your pocket! Not only do you have the chance to access cheap goods and services, but there are also lots of ways to make your money stretch farther.
You might be surprised at how much money you can save by shopping locally. In many countries, it's possible to find items that cost significantly less than they would at home. From groceries to souvenirs, there are plenty of bargains to be found, meaning you can stock up on essentials while still having enough money left over to enjoy yourself.
If you're planning a long-term stay in another country, you should also consider opening a bank account. This can help save money since local banks often offer better interest rates and lower transaction fees. You may even qualify for special discounts on ATM transactions and other perks.
Of course, you'll need to plan ahead for any financial moves you make while abroad. Make sure to research exchange rates and currency restrictions before you travel. Also, consider speaking with a financial advisor so you know exactly what your options are.
The bottom line is that traveling for expats can bring about lots of financial advantages. Whether you're taking a short-term trip or living abroad for an extended period of time, doing some advance planning can help you take advantage of all the savings opportunities available.
Cultural Benefits of Traveling for Expats
As an expat, you'll gain access to a world of opportunities when it comes to culture – and no matter how long you stay in your new home, chances are you won't be able to experience everything! That said, learning about different cultures can be incredibly rewarding, and exposes you to ways of life and beliefs you may have never considered before.
Traveling around provides you with the perfect opportunity to get to know the local customs and cultural attractions. Visiting museums, churches, theaters, markets and other places of importance can really enhance your knowledge and understanding of different cultures. You might find yourself trying new foods, attending festivals and cultural events, or even joining community activities that you wouldn't normally have access to back home.
The great thing about being an expat is that it opens up possibilities you may never have dreamed of – like learning a language. Chances are high you'll come away from your travels speaking at least some basic phrases in the local tongue — and while pronunciation may not always be spot-on, it's still an invaluable experience! Even better, you could find yourself immersed in another culture completely, learning its history and traditions first-hand.
Plus, if you're looking for a job or exploring educational opportunities, having solid cultural knowledge can definitely work in your favor. Understanding different cultures and their customs can prove invaluable in many situations, so don't be afraid to embrace all the different cultures you'll encounter on your travels!
Career Benefits of Traveling for Expats
As an expat, there's a lotta perks that come with travel. Sure, there's all the exploring and experiencing new cultures, but you know what they don't tell ya? How it can help your career, yo!
Gaining perspectives on global trends is so crucial in today's economy. It allows ya to see how the world works, beyond just the office cubicle. You'll stay ahead of the competition by staying in tune with how businesses operate abroad. That knowledge can help ya when applying for jobs and internships or seeking a promotion.
Not to mention, making valuable work contacts from around the world is invaluable. Imagine having someone from India vouch for ya in a job interview, or expanding your network to include freelancers from South Africa. Ya never know where those connections could take ya!
So if ya wanna keep up with the Joneses, make sure ya add travel to ya resume – the world won't come to you, after all.
In Conclusion
There's no doubt about it – becoming an expat and traveling the world comes with a ton of amazing perks! From improved physical and mental health, to financial and career benefits, it's clear that hitting the road will open up a whole new world of opportunity and experiences.
Not only can you become healthier, wealthier and wiser by hopping on a plane, but you'll be exposed to a whole array of fascinating cultures and customs that most don't get to experience in everyday life. For those looking to shake things up and see the world in a different light, traveling as an expat is pretty much the way to go.
So, what're ya waiting for? With all the benefits that come with traveling as an expat, why wouldn't you take the plunge and embark on a journey of a lifetime!? Go on, give it a try – you won't regret it.
FAQs About Expat Exploration
What are the benefits of being an expatriate?
As an expat, there are so many benefits to setting off on your travels! It's a great way to expand your horizons and to explore something new. It can also be a great opportunity to break out of your comfort zone and gain invaluable life experiences. Here are a few of the key benefits of being an expat:
The first major benefit is the chance to develop your cultural awareness. By living in a new place and interacting with different people, you can gain exposure to different cultures and lifestyles. This could be anything from trying out new cuisines to learning new languages while doing so.
Secondly, you're also able to meet people from all walks of life. This can be a great opportunity to make new friends and to build new relationships. Additionally, it will also provide you with the chance to learn more about yourself, as well as the people around you. Expats often find that this kind of cultural exchange is invaluable.
Thirdly, traveling as an expat can open up career-enhancing opportunities. Working in a new country can provide you with the chance to gain exposure to a different kind of work culture, as well as the potential to gain access to new career paths. Moreover, foreign work experience can be extremely attractive on any CV.
Finally, being an expat can give you an opportunity to immerse yourself in another country's way of life. You can soak up the local customs and traditions, appreciate the architecture and natural beauty of the area and make meaningful connections. This can be an incredibly enriching experience which may not be available in your home country.
In short, being an expat has so many great benefits, from cultural awareness to career-building opportunities. Whether you're looking to have a new adventure or gain valuable experience, being an expat can be an incredibly rewarding experience.
What is the benefit for Travelling internationally?
There's no doubt that traveling internationally can be a boon for expats. In fact, it can be an incredibly enriching and rewarding experience.
From the cultural experiences to the chance to meet new people, there's always something to learn and explore. Of course, it goes beyond just the sights and sounds. Being exposed to different cultures, customs, and ways of life can really expand your perspective, allowing you to better understand the world around you.
And beyond the personal growth, traveling can also open up professional opportunities. Often, networking with others in the same field can help you build connections and even establish new business opportunities. Being able to connect with people from different countries and backgrounds is a great way to develop a global perspective and expand your business horizons.
All in all, traveling as an expat can be an incredibly rewarding and transformative experience. From the cultural lessons to the professional opportunities, it's a great way to experience the world and broaden your perspective.
What are 4 benefits of traveling?
Traveling has a ton of advantages for expats! Whether you're a stay-at-home adventurer or a world traveler, here are four reasons why traveling could be great for you:
First and foremost, it's a fantastic way to meet new people. From the locals who'll show you the secrets of the area to the fellow travelers you meet during your trips, you'll make awesome connections that can last a lifetime. Plus, you can learn a lot about different cultures and customs, which can be great for any expat.
Second, traveling gives you a chance to discover yourself. When you're out of your comfort zone, trying new activities, and exploring places you've never been before, it's easy to learn a lot about yourself. You'll gain a whole new perspective on life and the world around you, which can be invaluable for an expat.
Third, you can make amazing memories. Whether it's visiting a mountain top, exploring a newly-discovered part of the world, or simply trying something new, traveling is a great way to store up fantastic experiences. Plus, it can be a great way to bond with friends and family, especially if you're an expat.
And last, but certainly not least, traveling can be a great stress reliever. It offers a chance to escape the realities of everyday life, and even if the trip doesn't go as planned, you'll have plenty of stories to tell! Trying new experiences, visiting unfamiliar places, and getting away from it all can be extremely therapeutic for expats.
So, don't be afraid to take a chance on traveling – it can be a great opportunity for any expat!