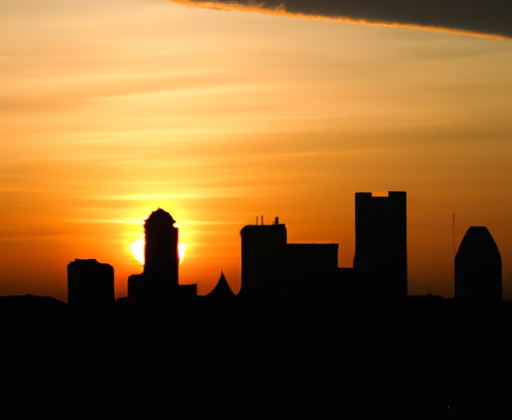 Ahoy, expats! You've come to the right place if you're looking for a change of scenery and a chance to starting living la vida loca in a new city. We'll be taking an in-depth look at the top cities worldwide that are perfect for those who are ready to make their mark on the world and embrace life as a digital nomad.
So what is an expat, exactly? An expat is someone who moves away from their home country and become a permanent resident in another country. This process can be daunting and requires lots of research and planning. It's important to consider factors like cost of living, language barriers, safety, job opportunities and access to healthcare before making any big decisions.
At the end of this article, I'm confident you'll be ready to hop across the globe for the adventure of a lifetime. So let's get started by familiarizing ourselves with the top 10 cities for expat living.
Top 10 Cities for Expat Living
So you're thinking of making the leap and becoming an expat? Congratulations! There are plenty of incredible cities around the world that offer a great lifestyle to those looking for new challenges, experiences and opportunities. Here's my top ten list of cities to consider when deciding where to hang your hat.
Starting off the list is London, the U.K.'s bustling capital city. From amazing historical sights to amazing food, there really is something for everyone. Plus, it's a melting pot of cultures, with people from all over the world coming together to create one of the most unique cities on the planet. If you like the idea of living in a metropolis, then London is the perfect place for you.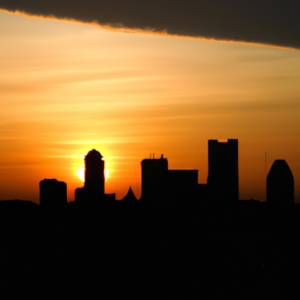 Coming in at number two is Singapore, a country that prides itself on its stunning skyline. The city-state has fantastic job opportunities, so if you're looking to advance your career then this could be the perfect destination. It also offers a safe and secure way of life, making it an attractive option for those who want to live abroad without worrying about their safety.
Third up is Hong Kong. This vibrant island city has a lot to offer expats, being renowned for its diverse culture, excellent shopping and dining options, as well as an expansive nightlife scene. It's also known for its reasonably priced real estate, meaning you can get a great apartment or house in an awesome location.
Fourth is Tokyo, another really exciting city for expats to call home. It's got a buzzing atmosphere and is packed full of incredible attractions, including some of the best restaurants and nightlife spots in the world. Plus, there are plenty of job opportunities here, so you won't have to worry about finding work.
Next up is Barcelona. This stunning city is a paradise for expats, boasting a laid-back lifestyle, stunning architecture and beautiful beaches. With a rich history, great cuisine and an enviable climate, it's definitely one of the best cities in Europe for those who are looking to make a fresh start.
Number six on the list is Amsterdam, the 'Venice of the North'. It's the perfect place for those looking for a bit of European culture, with stunning canals and centuries-old buildings to explore. Plus, it's got a thriving startup scene, so if you're looking to launch your own business then this could be the perfect place to do it.
Coming in at number seven is Sydney, Australia. This laid-back beach city boasts incredible scenery and a friendly atmosphere. Expats will appreciate the relatively low cost of living, as well as the plentiful job opportunities. And if you're keen to explore the outdoors, then you'll find plenty of national parks and outdoor activities close by.
Eighth on the list is Zurich, Switzerland, known for its exceptional quality of life and safety. The city is famed for its financial prowess, boasting one of the most stable economies in the world. Those searching for a cosmopolitan life with plenty of job opportunities and a unique Swiss flair should certainly consider relocating here.
Paris also makes it onto the list. The city of love has something for everyone, from amazing museums and galleries to world-class cuisine. It's a great option for those seeking culture and beauty in equal measure – plus, it's incredibly romantic too!
Finally, number ten is Munich, Germany. This lively city is full of charm and character, offering an interesting mix of traditional German culture and modern vibes. As well as offering some of the best beer halls and music venues in Europe, Munich also has plenty of employment opportunities and good educational facilities.
Factors to Consider When Choosing an Expat City
When it comes to relocating abroad, there's a lot to think about. Sure, you want to make sure that the destination is gonna be nice, but if you wanna get the most out of your experience, then you gotta weigh up the factors that truly make a place right for you.
First off, cost of living is gonna be high on your list. Living abroad doesn't usually come cheap, so it pays to do some research and make sure you know what range of prices you'll be looking at when it comes to necessities. Even though things like rent can often be cheaper than in the US or Europe, don't forget to factor in other expenses such as local transport, food and drinks.
Language barriers are something else to consider. If you're not already fluent in the native language, then it's important to have a plan for overcoming the communication issues. Look into language classes or find a language exchange partner who'll help you get to grips with conversational phrases quickly.
Safety and security are also of paramount importance. Before booking your relocation, always double-check what the crime rate looks like in your new city, as well as any potential political unrest. Don't let fear stop you from experiencing something new, but keep your eyes peeled and ears to the ground.
Culture plays a huge role in the decision too. From the type of cuisine you'll be able to tuck into to the customs and etiquette you'll need to abide by, it's essential to make sure that the lifestyle appeals to you. Do some research and ask around to get an idea of whether it's the kind of city you think you'll fit into.
Job opportunities are a biggie. This is especially true for those looking to relocate to a city for longer than a few months. But just because the job market isn't as active or competitive in your expat city, it doesn't mean you won't find a way to make money. The key is having a good network of contacts and getting creative with your job search.
Lastly, it's worth checking out the healthcare situation. Medical coverage in some expat cities may be covered under travel insurance; however, it's still important to know what medical services are available, as well as pricing and payment terms. Knowing where to go in case of an emergency is a must.
Conclusion
If you're looking for an unforgettable experience and the chance to explore exciting new cultures, expat living could be the perfect fit. With some research and careful consideration of all the factors listed above, like cost of living, safety and culture, you can find the perfect city for your next expat adventure.
Living as an expat abroad opens up a whole new world of possibilities – making friends from around the world, learning a new language, and even broadening career opportunities. If you're ready to take the plunge and make a life-changing move, you'll be sure to make memories that will last a lifetime.
FAQs for Expats
Where do the happiest expats live?
When deciding on the best cities for expat living, there's no one-size-fits-all answer. But it might surprise you to know that some of the happiest expats call places like Singapore, Austria, and Costa Rica home.
Singapore remains one of the top choices for expats thanks to its low taxes, high quality of life, and abundant job opportunities. Plus, it's renowned for its safety and security, with one of the lowest crime rates in the world. And it's also well-connected, with direct flights to just about every corner of the globe. All in all, Singapore is the perfect combination of modern city living and tropical paradise.
In Austria, expats can enjoy picturesque mountain landscapes, a robust economy, and a rich cultural heritage. Plus, this small country is home to some of Europe's most beautiful cities, such as Vienna, Salzburg, and Graz. Plus, with great public transportation and a low cost of living, it's easy to see why Austria is a popular choice for expats.
And last but not least, Costa Rica is another great option for expats. The country offers a relaxed, laid-back lifestyle, stunning scenery, and friendly locals. Plus, the cost of living is surprisingly low when compared to other countries, making it an attractive destination for those seeking a more affordable lifestyle.
So, all in all, when it comes to cities for expat living, it's hard to go wrong with any of the above. Whether you're looking for an urban oasis, an Alpine paradise, or an idyllic tropical paradise, there are plenty of destinations that can fit the bill.
Where are most expats located?
The best cities for expat living are those with a highly developed infrastructure that support the diverse lifestyles of expats. Some of the top cities for expats include Singapore, Hong Kong, Tokyo, Shanghai, and Seoul. These cities offer world-class healthcare, convenient transportation options, numerous educational opportunities, and a wide variety of cultural attractions.
Expats also flock to cities such as London, Madrid, Sydney, and San Francisco, which are known for having vibrant international communities. In these cities, expats can find plenty of work opportunities, as well as social and cultural activities to enjoy. Plus, these cities provide a safe, supportive, and accepting environment for expats, making them ideal for long-term stays.
Of course, the best city for expat living is the one that's tailored to each individual's needs. Whether it's the availability of job opportunities, the cultural attractions, or the sense of community, it's important to choose the city that provides the best fit for your lifestyle!
Which city is best for expats USA?
When it comes to the best cities in the U.S. for expats to live, my top pick is Seattle. There's just something about Seattle that really draws in expats. For starters, the city has a thriving job market and the cost of living is relatively low compared to other major cities. Plus, Seattle offers a great selection of outdoor activities, such as camping, skiing, and hiking, that make it an ideal playground for expats. Add in its diverse culture, vibrant arts scene, and beautiful scenery, and it's easy to see why Seattle is a great place for expats to settle.
Another great city for expats is Austin, Texas. This charming city offers plenty of exciting opportunities for expats, from its strong job market and vibrant music scene to its wealth of outdoor activities. The cost of living is also fairly low, making it an ideal spot for expats who are looking for a lower cost of living. Plus, Austin offers a wide range of cultural events and activities, making it a great place to live and work.
Finally, Los Angeles is another great option for expats. This sprawling city has something to offer everyone, from its booming job market and vibrant culture to its wide array of shopping and entertainment opportunities. Plus, Los Angeles is full of great restaurants, museums, and nightlife, making it a great place to settle and explore. And, of course, the city's famously warm and sunny climate is the perfect backdrop to enjoy all of the city's attractions.