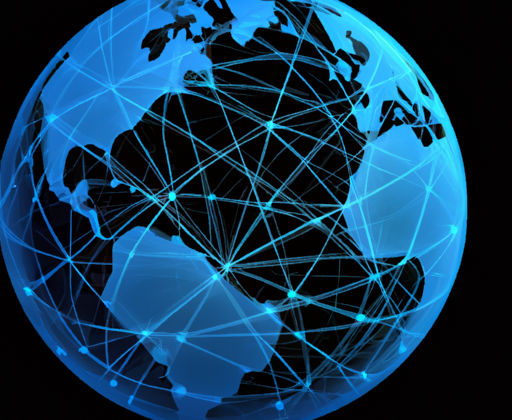 Welcome to the World of Support Groups Abroad!
As an expat navigating life in a foreign country, it's easy to feel isolated and overwhelmed at times. That's where support groups come in handy. You might be wondering, "What is a support group?" Put simply, it's a gathering of like-minded individuals who come together to offer each other emotional support, share experiences, and offer advice.
Joining a support group abroad can be particularly helpful as you navigate a new culture, language, and way of life. By surrounding yourself with people who understand your struggles, you're able to gain a sense of community and reduce feelings of isolation. But how do you find a good support group abroad? And what can you expect when you attend a meeting?
If you're eager to find out, keep reading! In this guide, we'll outline some tips for finding a good support group while living overseas, share benefits of joining one, and provide tips for preparing for your first meeting. And to help you even more, we'll also link to resources like Being Expat's article "Finding an Online Support Group Abroad".
Why Joining a Support Group Abroad was the Best Decision I Ever Made (And Why You Should Too!)
Let me start by saying that moving abroad is an exciting and adventurous experience. However, it can also be challenging and lonely at times. That's why joining a support group abroad was the best decision I ever made. Here are some of the benefits:
Built-in Community
When I first moved abroad, I didn't know anyone in my area. Joining a support group allowed me to meet other expats who were going through similar experiences. We quickly bonded over our shared struggles and triumphs. It felt great to have a built-in community that understood what I was going through.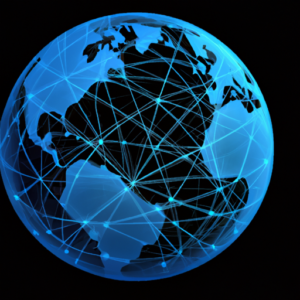 Being abroad can be isolating at times. Joining a support group allowed me to gain a new perspective on my experiences. I learned from the experiences of others and gained insights that I never would have considered on my own.
Advice and Support
Living abroad comes with its own set of unique challenges. Joining a support group gave me access to a wealth of knowledge and support. Whenever I had a question or concern, there was always someone in the group who had been through something similar and was willing to lend a hand.
New Friendships
One of the biggest benefits of joining a support group abroad was the new friendships I formed. These were people from diverse backgrounds who I never would have met otherwise. We bonded over our shared love of travel and our experiences abroad. It's been amazing to have friends from all over the world.
Overall, joining a support group abroad was the best decision I ever made. It gave me a built-in community, a new perspective, advice and support, and new friendships. If you're considering joining a support group abroad, I highly recommend it!
Tips for Finding a Good Support Group Abroad
As someone who has moved abroad and joined several support groups along the way, I know firsthand the importance of finding a good one. Here are some tips to help you find a group that fits your needs:
Utilize online resources
The internet is a great place to start your search. There are many websites and forums dedicated to expats and their respective communities. Joining social media groups specific to your location can also be a good way to connect with others who may have recommendations for support groups.
Ask locals
Don't be afraid to ask locals for recommendations. They may be able to provide valuable insight into support groups that are available in the area. They may even know of groups that are not easily found online or through other resources.
Talk to other expats
If you know other expats in your area, reach out to them and ask about their experiences with support groups. They may be able to provide recommendations based on their own experiences or connect you with others who are also looking for support.
Research the group and its members
Before attending a support group meeting, do some research on the group and its members. Check out their website or social media pages to learn more about what they offer and the type of people who attend. This will help you determine if the group is a good fit for your needs.
Set expectations for yourself
It's important to set expectations for yourself before attending a support group meeting. Determine what you hope to gain from the group and what type of support you need. This will help you find a group that can offer the specific support you're looking for.
By utilizing these tips, you can find a support group abroad that can provide the support and community you need to thrive in your new home.
Get Ready to Get Help: Prepping for your Support Group Meeting
Hey there! So, you've decided to join a support group abroad, good for you! Joining a support group is an excellent way to adjust to life in a new country, learn from others' experiences, and find a safe space to vent out. However, it's normal to feel nervous or overwhelmed before attending the first meeting.
Research the Group and Its Members
Before attending the meeting, make sure you do some research about the support group's purpose, format, and its members. Check the online forums, its website, or social media pages to learn about the group's focus and values, and see if it aligns with your needs.
It's also essential to know who'll be attending the session. Check if the group has a regular facilitator/leader or is member-driven. Find out about the group's demographics, ethnic or cultural backgrounds, as it will help you integrate better and build connections from the start.
Set Expectations for Yourself
It's crucial to set realistic expectations for yourself before heading to a meeting. Take some time to reflect on why you're joining the group and what you hope to achieve from it. Whether you want to find a community, learn new skills, or deal with a specific issue, communicate your objectives with your fellow group members, and ask for their support.
Remember, joining a support group is not a magic bullet, but with the right mindset, it can significantly impact your life. So, be open, honest, and give the group time to help you.
With these tips, you are ready to get ready to get help at your first group meeting. Take a deep breath, be yourself, and trust the process. You've got this!
Conclusion: It's time to get support!
Well, there you have it. Support groups are a great way to find like-minded people and get the support you need when living abroad. From the benefits of joining a support group, to tips for finding the right one, to preparing for your first meeting, we've covered it all. Don't be afraid to put yourself out there and seek support. It's not always easy living in a foreign country, but with the right guidance, it can be one of the most rewarding experiences of your life.Remember to always stay open-minded and keep an attitude of willingness to learn and grow from others who have been in your shoes. So, don't hesitate any longer, get out there and find your support group abroad!