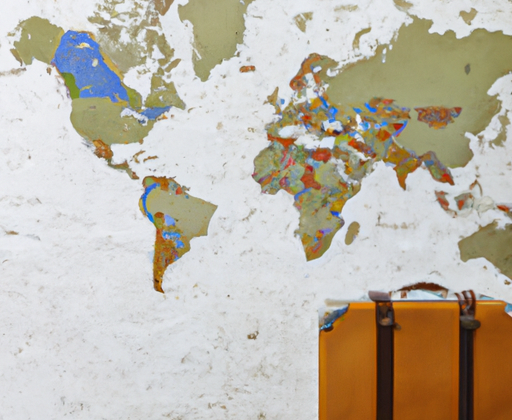 Having a support system abroad is essential for adjusting to a new culture. You need people you can talk to and rely on for assistance during your stay in a foreign country- whether it be a friendly face, someone who speaks the same language, or even just an ear that's ready to listen. It doesn't matter how long you are staying; having a strong group of people behind you can make all the difference. Here, we'll explore the different ways to build a supportive network and resources you can use to help along the way.
Identifying Your Needs
Figuring out what kind of support system you need is key when moving abroad.It's important to give some serious thought to which kinds of people and experiences that'll help you make the most of your time in a new country.
Do you need someone with whom you can share the highs and lows of living in an unfamiliar place? Or do you prefer someone who can provide a different perspective and give guidance when needed? It all depends on your individual needs, so take the time to think about exactly what type of support will help you feel most comfortable and give you peace of mind as you experience a new culture.
Maybe you need friends who can ditch the touristy stuff and show you around like a local; or somebody to lend an ear when things get a little tough, locally. And if all else fails, it's OK to establish some boundaries and just strike up conversations to pass the time!
Reaching Out to People in Your Host Country
When you're living abroad, it's important to make connections with people who share your host country. Whether it's joining a club, getting involved in a sport, or making friends with locals – it's all part of creating your support system while you're away from home.
Going out and meeting people can be daunting, but if you take the plunge, who knows what kinds of amazing experiences could come your way? Joining local groups or organizations is a great starting point – think outside the box and look for informal meet-ups or activities like art classes, language exchanges, music sessions, or sports clubs. It might feel awkward at first, but once you break the ice, you'll be enjoying yourself in no time! Plus, these kinds of activities are great ways to practice the local lingo and get immersed in your new culture.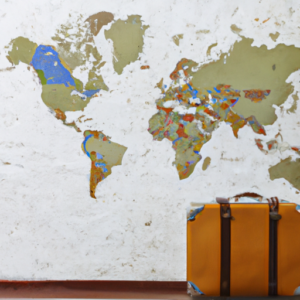 Technology also provides us with lots of opportunities to stay connected regardless of where we are. Take advantage of online networks and meetup.com to see what's happening in your area and get to know people. Who knows, maybe you'll even have the chance to meet up with some folks around the world without ever leaving your couch!
Connecting with People Back Home
When you're abroad, it's important to establish support systems both at home and in your host country. Keeping connected with friends and family back home can be a great source of comfort and will help you stay grounded and focused on your goals. Fortunately, there are plenty of ways to stay in touch without having to book a ticket home. Here are some tips for maintaining contact no matter how far away:
Social media is one of the most convenient and cost-effective ways to stay in touch from afar. Whether you're a fan of Instagram, Snapchat, Facebook, or something else, whichever platform works best for you and your contacts should be your go-to. Setting up video calls can easily replace face-to-face conversations and are a great way to bridge physical distance, especially when time zones get in the way. As an added bonus, sending picture messages or audio clips can make long-distance communication a lot more personal.
However, if you're looking for something a bit less digital, regular ol' snail mail can be just as meaningful. Don't forget the little things like postcards and handwritten letters – they can really make someone's day! Plus, sending care packages full of local goodies and souvenirs home every now and then always hits the spot.
No matter how you decide to stay in touch, the important thing is that you do. Maintaining relationships with people you love and trust is an integral part of self-care, so don't be afraid to reach out. There's nothing wrong with homesickness; in fact, it might just be the extra push you need to connect with your support system.
Other Resources
When living abroad, it's important to know that you have a lot of potential resources available to you in order to cope with the stress and anxiety that can come from being away from friends and family. So when it comes to finding help and support, there is no need to go it alone.
First off, seek out counseling services specifically designed for expats. This can include individual, couples and family counseling which can really help ease into adapting to a new culture and way of life. There are also many online counselling services that are convenient and helpful. Additionally, look for expat communities through social media platforms like Facebook, Instagram and Twitter, where you can connect with other people who are in the same situation as you. It can be very comforting to know that you're not the only one going through it.
Finally, don't forget about your loved ones back home. Staying connected with friends and family can give you a sense of comfort and provide an opportunity for you to talk about how you're feeling. Utilize technology so that you can stay in touch and feel closer to home. After all, there is no substitute for the love and support of those closest to you.
The Last Word on Support Systems Abroad
In conclusion, it's clear that having a support system abroad is crucial for making the most of your expat experience. It helps to create a web of comfort and assurance so you can really settle into a new country and culture. Consider who you need, evaluate what kinds of support you need, take advantage of local groups and social media to connect with people in your host country and back home, and don't forget to look out for counseling and expat communities too. All these resources are there for you, so use them!
Ultimately, don't forget to enjoy the unique opportunity of living abroad and be sure to keep an open mind. In the end, your support system will help make the journey easier, smoother, and more enjoyable.