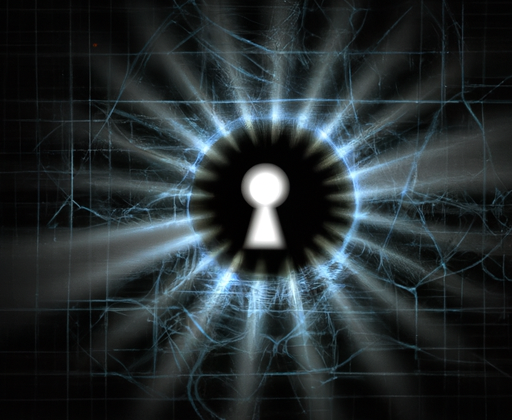 An expat is a person who has chosen to take up residency and live in a different country than the one they were born in. It's an exciting endeavour that can bring with it great rewards, but also some challenges. One of the most important – but often overlooked – tools an expat can use to get ahead is networking. From finding new job opportunities to developing lasting friendships, networking can be a vital tool for navigating life abroad.
Benefits of Networking for Expats
As an expat, the most important thing you can do is network. Not only does it give you the opportunity to build relationships with local people in your new home, but it also expands your job opportunities and provides you with a support system of fellow expats who can share their experiences and advice.
Networking as an expat opens up a world of possibilities. From learning about local culture, traditions and history, to taking advantage of potential job opportunities, meeting new people and making meaningful connections, these are just some of the benefits of building a sturdy network.
Having a reliable support system abroad can be a godsend. Knowing that you have access to people who have gone through similar experiences can make a huge difference, especially if you're feeling lost and alone in your new environment. Seeing how they managed to make it and thrive through their own transitions could be a source of inspiration – you'll never feel completely alone and never run out of stories to share!
Networking while living abroad can also lead to valuable new skills and professional development. By engaging with professionals in your field, you can increase your knowledge on the industry and hone your expertise. Plus, having contacts in the right places can open doors to job opportunities that you may not have known about otherwise.
Tips for Expats on How to Network
Hey, expats! You've probably been pondering how to build relationships in your new home. Look no further – networking is the answer. Here are my top tips to get you started.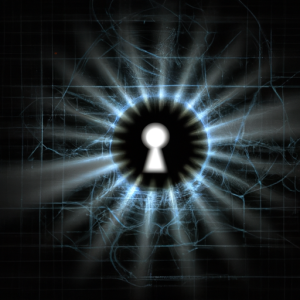 First things first: get out there and join in on local events. Whether it's a networking social at a bar, an outdoor concert or just casual conversation at lunch, make sure to be open and friendly with those around you. It's a great way to meet people, learn about the culture and even find job opportunities.
Another good way to meet folks is through online communities like Facebook groups and Reddit threads. Not only will these allow you to connect with other expats in the same boat as you, but you can also seek advice from them and maybe even scrounge up some ideas from locals. Just be sure to respect different cultural norms as you reach out.
Finally, don't forget to reach out to your fellow expats. Let's face it – they know what you're going through. From homesickness to language barriers, you can share your experiences and give each other advice. So take advantage of your common struggle and strike up a meaningful bond.
There you have it – networking for expats made easy. Get out there, stay positive and make those connections. Good luck!
Conclusion
Networking for expats is an essential activity! It can open so many doors and opportunities that no one could imagine, from finding career opportunities to connecting with locals and fellow expats. To get the most out of it, make sure you attend local events, join online communities, and take the initiative to connect with others. It may be scary at first, but once you start networking and getting the hang of things, you'll quickly realize the benefits that come with it. Get out there and network, folks!
Networking for Expats
How networking can help your career?
I understand how important networking is for a successful expat career. I'm here to tell you that building and maintaining your network is essential. Not only does it open new doors and lead to new opportunities, but it also helps you build credibility and trust in your industry.
First and foremost, networking provides access to people who can give you the inside scoop on a job or a new industry. It expands your contact list, allowing you to reach out to more people who can help you. It also diversifies your connections, so that you can build meaningful relationships that last.
Networking also builds trust. When people can put a face to your name, they're more likely to listen to you and trust you. And when you have a larger network, you'll have more people who are willing to vouch for you.
Finally, networking helps you stay in the loop. It allows you to keep up to date on industry changes, learn new skills, get advice, and stay informed about opportunities. This gives you an edge over the competition, making it easier for you to move up the ladder.
In conclusion, networking is a critical part of being an expat. It can open up doors, build trust, and help you stay on top of new opportunities. So, if you want to be successful in your career, don't neglect networking!
What is effective networking?
Effective networking is all about getting to know the people around you and developing meaningful connections that could prove beneficial to your career. Networking is an invaluable skill for expats, as it can help open up new opportunities and make it easier for them to settle into their new home.
The best way to start networking is to engage with your local communities. This could be through joining sport teams, attending workshops, going to events and staying updated on the latest local news. All of these activities can be a great way to meet new people and create lasting relationships.
Another way to network effectively is to take advantage of social media. Social media is not only a great platform to stay connected with old friends, but also to make new contacts. You can use social media to join industry-related groups, meet up with professionals in your field, or seek advice from people with more experience.
Lastly, you should also utilize professional networking sites, such as LinkedIn. These sites are great for connecting with expats who share similar experiences and backgrounds, which can help you build a network of contacts who can help you in your career and life journey.
In conclusion, networking is an essential skill for expats, as it can help open up new opportunities and make it easier for them to settle into their new home. By engaging with your local communities, taking advantage of social media, and utilizing professional networking sites, you can increase your chances of successfully networking and make beneficial connections that can help you throughout your life.
Why is networking important for small businesses?
Networking for small business owners is so important! It's literally the key to getting your business off the ground. You know, connecting with folks in your industry, local government contacts and the like. It can help you increase your customer base, find new resources, stay up-to-date on trends, and create helpful partnerships.
I mean, it just gives you more opportunities. You can network with other entrepreneurs, people who have been in your shoes and can offer advice and insights based on their experience. It can also lead to collaborations, endorsements, referrals… all of which can give your business an edge.
It's kind of like fishing, the more lines you have in the water, the more chances you have at nabbing a big one. Put yourself out there, build a strong network, and be visible in the community, and you'll be ahead of the game.
The best way to network is to be outgoing and confident. Start going to events related to your industry and make sure to have plenty of business cards on hand. Strike up conversations with people, make connections and good impressions, and don't be shy about asking questions. You never know who you might meet!