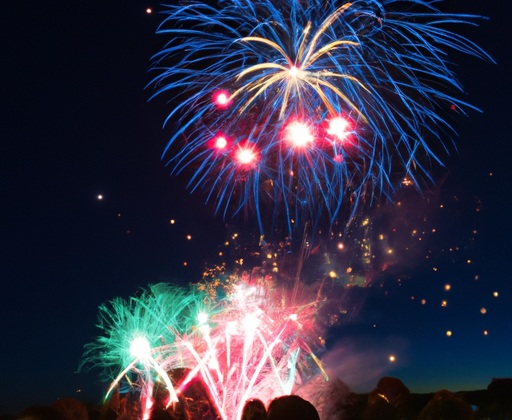 Ah, festival season; a time for fun, laughter and good vibes! Whether you're into music, food or arts, there's something for every kind of person. But just like everything else in life, it takes some planning and preparation to have the best experience. You wanna get the most you can out of it, right? Let's break it down and make sure your festival experience is unforgettable!
Steps to Improve Festival Experience
Let me tell you something, if you want a festival experience like no other there's certain things that need to be done. First up, make yourself a plan. Figure out what bands you wanna see and make sure you get the jump on buying tickets. That'll save you from missing out or shelling out more than necessary. Check the weather forecast and plan accordingly. Put your comfiest kicks in the bag and make sure you bring your necessities. Don't forget your wallet and phone charger. And don't forget to have fun! Put some new things on your to-do list, hit up some unknown booths and explore the grounds. Maybe try something totally off the wall and out of your comfort zone. Yet, don't forget to keep track of your stuff.
Wrapping It Up
Well, there ya have it folks! Getting the most out of a festival experience doesn't have to be rocket science. A bit of planning and common sense goes a long way. From buying tickets early, to being open to trying new things, by following these steps you can ensure you'll get the most bang for your buck. So don't worry if the thought of experiencing a festival terrifies ya—just take these little tips with ya and you'll be good to go!
Enjoying Festivals FAQ
What makes a festival successful?
When it comes to improving your festival experience, there's no one-size-fits-all solution. However, there are a few simple steps you can take that will help ensure you get the most out of your experience. Here's some of my top advice:
Firstly, plan ahead. Although it can be tempting to just rock up and go with the flow, you're likely to miss out on some of the best experiences if you don't set yourself a plan of action. Research the event, look at the lineup, and decide what's important to you. That way, you can make the most of your time.
Secondly, be sure to take regular breaks. Festivals can be full-on, so be sure to rest up during the day and take breaks when you need to. This will help ensure you make the most of everything the festival has to offer without burning out.
Thirdly, be present with your experience. Focus on the music, the atmosphere and the moment. Enjoy the people around you, and let the atmosphere of the festival sweep you away. You're likely to remember your experiences more vividly this way.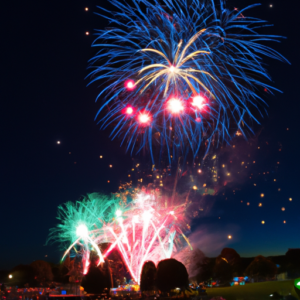 Finally, mix up your experiences. Don't be afraid to explore different music, try something new and meet new people. You can even take advantage of workshops and seminars if the festival has them. This will help you make the most of your experience and take home some great memories.
How do you get comfortable at a festival?
As somebody who's been to a lot of festivals, I know firsthand how important it is to make sure you're comfortable and having a great time. Here are a few tips I've picked up over the years to make sure you get the most out of your festival experience:
First and foremost, dress for the occasion! If it's an outdoor festival, be sure to layer up and bring a raincoat just in case. You don't want to be caught unprepared if the weather suddenly turns bad. Plus, it's always a good idea to be prepared with any special care items that you might need. If it's an indoor event, make sure your outfit is comfortable and still fashionable. Your style choices should make you stand out in the crowd and show your inner-artist!
Also, be sure to arrive early and get familiar with the venue. Knowing your way around the area is invaluable, especially when you're in a crowded environment. If possible, take some time to explore the different stages, vendors, and attractions before the main event kicks off. This will help you make the most out of your experience and remember all the best parts!
Finally, don't forget to make friends! Festival-goers usually come together for the same reasons and tend to be open to new experiences. Strike up conversations with the people around you, make some new friends, and don't be afraid to dance with strangers! Experiencing the joys of a festival with a new entourage is one of the best ways to truly enjoy yourself and maximize your experience.
How do you enjoy yourself at a festival?
I always look forward to festival season — a time to refresh and explore! To have the best time possible, I like to make sure I'm equipped with plenty of things that will help boost my experience.
For starters, I always travel light so I'm not bogged down with too much stuff. A small backpack is all I need, containing only essentials – like water, snacks, and some spare clothing.
I also make sure to give my phone and other devices a break. Unless I'm using it for directions or information about the festival, I try to disconnect for a few hours and really take everything in.
Lastly, I always set aside a few minutes to scout out the areas of the festival I want to see. That way I can plan out which areas I want to spend the most time in and make sure I don't miss out on any of the fun!