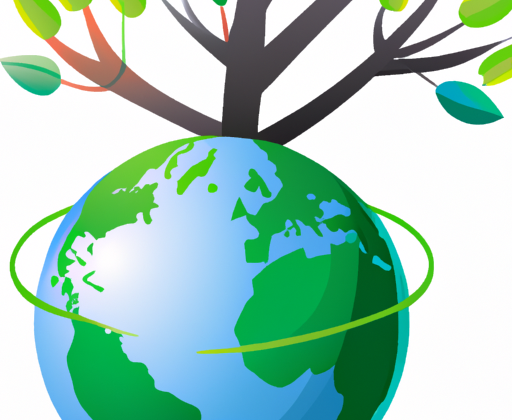 Volunteering abroad is an amazing way to give back to the global community and have a unique cultural experience. It's all about jumping in with both feet, immersing yourself in a foreign culture, and making a difference in other people's lives. You don't need to be an experienced traveler or have a college degree to volunteer abroad – it's possible for anyone with basic language skills and a genuine desire to help others.
It can be intimidating to take the leap into service abroad, but when you do, you'll reap the rewards. Learning a new language, interacting with locals, tasting traditional cuisine, and experiencing different cultures firsthand are just some of the benefits of volunteering overseas.
It may be scary to leave your comfort zone and explore the world, but that's precisely why the rewards are so great. Nothing beats the feel good vibes of giving back to someone in need, and there's no better way than to do this on a global scale. So buckle up, get ready, and let's dive in to the world of volunteering abroad!
Resources
I've got great news for y'all that are thinking about volunteering abroad – there's tons of resources out there to help make it easier! Whether you're looking for an organization to volunteer with or just some tips on finding the perfect experience, there's plenty of help available. First and foremost, some organizations you might want to check out include Global Vision International, GoEco, Projects Abroad, United Planet, Cross-Cultural Solutions, and Visions Service Adventures. One pro-tip: Don't be shy when it comes to reaching out directly to organizations and asking questions.If you want to take a more DIY approach to finding a volunteer opportunity that fits your needs, these tips should come in handy. Do your research and read personal accounts from other volunteers who have been on similar trips. See what kind of support the organization provides in terms of housing, food, and transportation. It's also key to know how much time is expected of you as a volunteer. And depending on where you're going, don't forget to look into the cost of living in that area so you can budget accordingly.

Preparing for Your Abroad Adventure
When you're gearing up for an international trip, there's a lot to figure out. You'll need to research the country or region you're visiting, stock up on supplies, and get all your vaccinations in order. Here's what you should know about getting ready for your overseas volunteering experience!
First off, do a deep dive into what makes the area you're traveling to special – you don't want to be caught off guard by cultural norms or traditions. Read up on local customs, languages, and even religious beliefs if they apply. It's also handy to brush up on local politics so you can stay informed while you're abroad.
Next, make sure you've packed everything you might need. This includes travel-size toiletries, medications, money (in the local currency), a passport and any other necessary documents, and, depending on where you're going, maybe a lightweight sleeping bag or tent. Don't forget a first aid kit too – you never know when you might need it!
Additionally, check with your doctor or travel clinic to see what vaccinations are recommended and make sure you have copies of your immunization records. Lastly, double-check that you have all of your paperwork in order, from visas to insurance forms.
With all this in mind, you should be good to go for your overseas volunteering adventure! Just remember to be respectful of the local culture, and you should come away with a positive experience.
Classes to Take
As a volunteer abroad, there are certain classes you should take in order to make the most out of your experience. Whether it's language lessons to help you communicate with your surroundings or safety classes to prepare you for any dangerous situations, preparing yourself through classes will give you an edge on your trip.One class you might consider taking is a language class. If you're headed somewhere where English isn't the main language, having the ability to communicate with the locals can be invaluable. Learning the basics of the language can help you engage with your hosts, allowing you to ask for directions, order food, and even share stories. Plus, it's a great way to demonstrate respect for the culture of the country you're visiting.Another class you should think about taking is a safety class. This can cover topics like how to deal with security concerns, what to do in an emergency, and even how to handle basic first aid. Knowing some of these helpful tips can come in handy in a pinch, so it's worth considering enrolling in a course that covers this material.Finally, you should look into taking some sort of cultural class. This can range from learning about etiquette to gaining an understanding of local customs. This kind of class will allow you to better appreciate the culture of the place you're visiting, as well as help you to avoid any faux pas that could put you in an uncomfortable situation.There's no one-size-fits-all approach to choosing classes before embarking on a volunteer abroad trip, but whatever you decide to take, it can ultimately make your experience more enriching and rewarding. So, if you've got the time, why not take a few classes to get yourself ready?
Cultural Considerations
Traveling abroad means entering unfamiliar territory, and that includes navigating a variety of cultural norms. But don't let the language barrier stop you from making the most out of your volunteer experience! Here are some tips for being respectful of foreign cultures:
First and foremost, do your research! Ask around, read up on local customs, and familiarize yourself with the area before you go. It makes for smoother sailing when you know what to expect. Also, try hard to keep an open mind. Respect national traditions, dress appropriately, and understand that cultural differences can be exciting and allow you to broaden your horizons.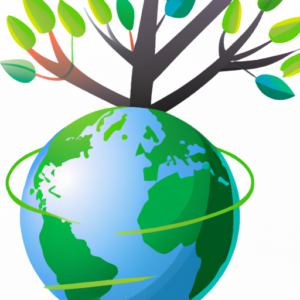 The best way to demonstrate respect is through adapting to the language of the country you're visiting. Learn a few simple phrases in the native language. The locals will appreciate it and it also shows you care about their culture – even if your pronunciation isn't perfect!
Finally, don't be afraid to ask questions. You may find some cultural norms to be strange or confusing and it's totally okay to inquire about it. When in doubt, it's better to err on the side of caution than offend a whole community. Remember – this is all part of the adventure!
Financing Your Trip
Heading abroad for volunteering? You may be wondering how you'll cover the costs. Don't worry, there are plenty of ways to pay your way! From organizational programs and crowdfunding to grants and scholarships, there are options out there it'll make it possible for you to take part in these incredible experiences.
Organizational programs are a great place to start. Most volunteer organizations offer funding programs to help offset the costs of travelling abroad. You'll have to do some research or talk to an advisor to see what's available, but this is definitely worth checking into.
Crowdfunding can also be a big help if you'd like to ask family, friends, colleagues, or acquaintances for donations. Sites like GoFundMe make it easy to set up a fundraising page, explain your project and goals, and spread the word about your mission.
Grants and scholarships are available for some trips if you're willing to do a bit of digging. Look into options from organizations in your community or sector to see what's out there. And don't forget to apply for any government grants that might be applicable.
Whatever route you choose, understand that this isn't always a quick fix. To really make sure you've done your research and found the right option for you, you'll want to invest the time and effort to investigate each option — but the reward will be well worth it.
Conclusion
Volunteering abroad is a great way to broaden your horizons, meet new people, and experience different cultures. If you're thinking of taking the plunge and signing up for an international volunteer opportunity, there's a few things you should bear in mind. First, research the country or region you're visiting – make sure you understand local customs and cultural norms. Secondly, find out what vaccinations and health precautions you'll need before you go. Thirdly, look into financing options like grants, scholarships, and fundraising programs that can help you pay for the trip. And last but not least, take some classes related to the volunteer work so you're better prepared for the job. So if volunteering abroad sounds like something you'd like to do, get out there, be brave, and make the most of your experience!
Volunteering Abroad FAQs
What is the best volunteer abroad company?
If you're looking for the best volunteer abroad company, I'd definitely recommend looking into Projects Abroad. Not only do they offer a great range of programs for a variety of interests, but they also have one of the most strong and supportive reputations out there. I mean, it's no wonder they've been around for over 20 years – there's something to be said for the level of commitment that they bring to the table.
When it comes to providing volunteer services, their selection of projects is impressive and their standards of safety, quality and professionalism are second-to-none. They have teams of experts in different countries dedicated to making sure every volunteer gets the most out of their experience. Plus, they provide a comprehensive backup of staff, services and resources, which makes the entire process just that much more reliable.
Plus, with their volunteer abroad programs, you'll have the chance to work alongside locals in areas of need and help make a real difference in the world. So, if you're looking for an organization that provides reliable and rewarding volunteer experiences, Projects Abroad is definitely worth considering.
How can I volunteer to help other countries?
Well, I'm a firm believer that volunteering abroad is one of the best ways to give back without going overboard. There are so many different options – from teaching English to working in a medical clinic – that it can be overwhelming to choose just one. It all depends on what you're interested in and what kind of time commitment you're willing to make.If you're looking for a short-term volunteer opportunity, teaching English is a great way to give back while abroad. Most places have volunteer English teaching programs that let you get involved with a local organization while learning more about their culture and language. You can also look into teaching computer skills, assisting in local conservation efforts, or even helping out with community gardens. If you're looking for a longer-term commitment, working in a medical clinic is a great way to help out in a meaningful way. Whether it's helping out with a vaccination clinic or running a health care program, there are plenty of ways to give back in a way that has a real impact on the community. You can also look into building houses or working with a local NGO. Not only is this a great way to help out the local community, but it's also a great way to get involved with a cause that you truly believe in. No matter which volunteer opportunity you choose, the key is to really get involved in the local culture. Learning a new language, getting to know your host family, and taking part in local customs are all great ways to gain more insight into the culture while doing something positive. Plus, it's a great way to make a real difference in the world. So, what are you waiting for?
Does volunteering abroad look good on CV?
Yes, absolutely! Volunteering abroad can be a great addition to your CV. It demonstrates a strong level of commitment to your passions and can set you apart from other job seekers. It also shows that you are open to exploring different cultures and that you are a person who is willing to step outside their comfort zone. It demonstrates that you are someone who is able to adapt quickly and are ready to take on a challenge. You also gain skills and experience while working with people from different cultures, thereby gaining an invaluable understanding of the world. It can also help show employers that you have a good sense of responsibility, dedication and initiative. This kind of work is often rewarding and builds character. Employers will be impressed by your initiative and your dedication to those in need. Finally, volunteering abroad looks great on any CV and will be sure to give you a competitive edge in the job market. So, if you are looking to make a difference and stand out from the crowd, consider volunteering abroad!