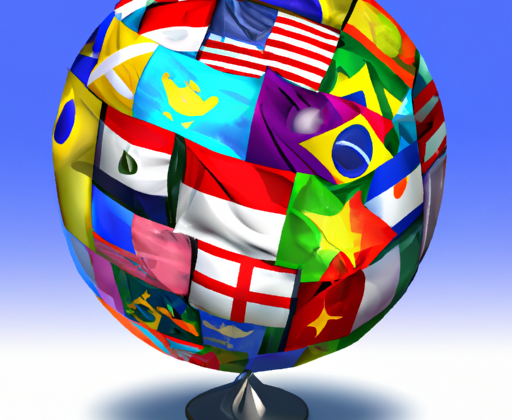 My Journey to Local Network Support Abroad: Benefits and How I Found It
Hey there, fellow adventurers! Have you ever found yourself needing advice, resources or services while traveling abroad? As a seasoned explorer, I have. But let me tell you, tapping into a local network is a game changer.
Local network support abroad refers to connecting with people within the community who can provide guidance, help you navigate cultural differences and offer local recommendations. Whether you're traveling for work, school or leisure, having a local network can make your experience a lot smoother.
So why tap into a local network while abroad? For starters, it can save you time, money and energy. Instead of spending hours researching solutions online, you can turn to locals who have firsthand knowledge and experience. It can also help you avoid potential pitfalls and risks.
But where do you even start to find your local network? In my experience, there are two main ways: researching online and making connections in person. Let me break it down for you.
Finding Your Local Network: Where to Look and Who to Meet
Okay, so you know that tapping into a local network while abroad can be a game-changer for your professional growth, but where do you even start? It can be overwhelming to navigate a new city, let alone find the right people to connect with. Luckily, I've got some tips that have worked for me.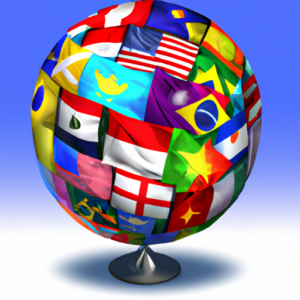 The internet is your best friend when it comes to finding local networks. Start by searching for groups on Facebook, LinkedIn, and Meetup related to your industry or interests. You can also look for local networking events or conferences through Eventbrite or local business organizations.
Another way to research online is to use digital directories such as Yelp or Google My Business to find local businesses in your industry. Once you have identified some businesses that fit your niche, you can reach out to the owners and ask if they know of any networking opportunities or events in the area.
Making Connections in Person
While it's tempting to hide behind a computer screen, connecting with people in person can be much more fruitful. Start by attending events related to your industry or interests. Be friendly, approachable, and genuine in your conversations with people. Don't be afraid to exchange contact information or invite someone out for coffee to continue the conversation.
Another way to make connections in person is to join a co-working space. Co-working spaces are a great way to network with other professionals, as well as access resources and services that can help your career grow.
Remember, not every conversation will result in a new connection, but it's important to put yourself out there and keep trying.
Utilizing Your Local Network
Once you have started to build your local network, it's important to utilize it effectively. Reach out to professionals in your network for advice or mentoring. If you're having trouble finding a job, ask your network if they know of any openings or if they can connect you with someone who can help.
Accessing resources and services is another important use of your local network. If you're freelancing or starting a new business, your network can help you discover new clients, get legal advice, or even find office space.
Strengthening Your Local Network
Building strong relationships within your local network takes time and effort. A great way to do this is to find ways to contribute to the community. Volunteer with a local charity or offer your skills to a non-profit. Hosting events or meetups is another great way to bring people together and strengthen relationships.
Remember, all relationships take effort to maintain. Keep in touch with your network by regularly attending events, sending emails, or even sending handwritten notes to stay top of mind.
Conclusion
In conclusion, finding and utilizing a local network while abroad can be a game-changer for your professional growth. Start by researching online, attending events, and making connections with people. Once you have built your network, utilize it effectively and always look for ways to contribute to the community. Put in the effort to build and maintain relationships, and you'll be amazed at how much positive impact your local network can have on your career.
Utilizing Your Local Network
Okay, so you've found your local network. But what do you do now? The beauty of tapping into a local network is the potential for professional advice and access to resources and services. And trust me, as an expat, you'll need it!
First and foremost, don't be afraid to reach out for professional advice. Your local network is a goldmine of information and expertise. Whether you're looking for guidance in navigating the job market or understanding cultural customs, there is someone in your network who can help. I recently reached out to a fellow expat in my network who had experience with obtaining a visa. Thanks to her advice, I was able to successfully navigate the process without any major hiccups!
Additionally, don't hesitate to access the resources and services that your local network can provide. Whether it's a language class or a social event, there are likely opportunities available to help make your transition abroad more seamless. I attended a language exchange event hosted by a member of my local network and was able to practice my language skills while meeting new people.
And remember, the key to strengthening your network is contributing to the community. Attend events, volunteer, and be an active member. By building relationships and contributing, your network will be more likely to support you when you need it most.
So go ahead, utilize your local network! It's there for a reason.
(For more tips on finding a support system when living abroad, check out this article.)
Strengthening Your Local Network: Building Relationships and Making a Difference
Now that you've tapped into your local network and started to utilize it, it's time to strengthen those connections. Building relationships with the people in your community is key to making the most of your local network.
One easy way to strengthen your local network is to attend community events and get involved in local organizations. Not only will you meet new people and make connections, but you'll also be contributing to your community and making a difference.
Another way to build relationships is to offer your help and expertise to others. If you have a skill or knowledge that can benefit someone else in your local network, don't be afraid to offer it up. Not only will you create goodwill, but you may also find that others are more willing to help you in return.
Remember that relationships take time and effort to build, so don't expect immediate results. Be patient, consistent, and genuine in your interactions with others in your local network. Over time, you'll find that your connections grow stronger and more valuable.
Finally, it's important to contribute to your community and make a positive impact. Whether it's volunteering, organizing events, or simply being a good neighbor, showing that you care about your community will help you build stronger connections with others and make your local network more valuable to you.
So get out there, build relationships, and make a difference in your community. Strengthening your local network is a long-term investment that will pay off in countless ways.
Coming Full Circle: Wrapping Up Your Journey Abroad
Wow, what an incredible journey it has been! As you prepare to wrap up your time abroad, it's essential not to overlook the importance of tapping into a local network.
Through researching online and making connections in person, you've been able to build a community around yourself – and now it's time to make the most of it. By reaching out for professional advice and accessing resources and services, you can ensure you're making the most of your time in a foreign country.
But it doesn't stop there – there's also a lot you can do to contribute to the community in return. By building relationships and sharing your own expertise, you'll not only feel more fulfilled but also help to foster a positive relationship between yourself and the local community.
As you prepare to depart for home or onto your next adventure, don't forget to take the time to reflect on the invaluable experiences you've had and the connections you've made. Who knows? Your local network abroad may just come in handy in the future – you never know where your next journey may take you!