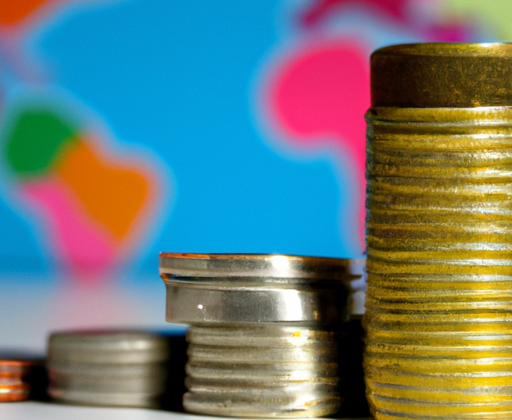 Hey, Let's Talk About Volunteering Abroad!
Hey there! Are you interested in volunteering abroad? Well, let me tell you, it's a fantastic opportunity to give back to communities in need and learn about different cultures. Volunteering abroad is an incredible way to gain a unique perspective and life-changing experience. It's definitely worth considering if you have the time and resources to do so.
So, what is volunteering abroad? Essentially, it's when you travel to another country to engage in volunteer work. There are many different types of volunteer work you can do, such as teaching, building, conservation, and healthcare. But no matter what you choose, it's important to note that the benefits of volunteering abroad are vast.
For one, volunteering abroad allows you to immerse yourself in another culture and gain a new perspective of the world. It's also an opportunity to develop new skills, meet new people, and make a positive impact on a community. And let's not forget, it's also an opportunity for personal growth and self-discovery!
Where to Volunteer Abroad: My Personal Tips and Tricks
So, you've decided to take the leap and volunteer abroad. Congratulations! This decision will undoubtedly be a life-changing experience. But now comes the hard part: where do you even begin to look for the perfect program? Here are my personal tips and tricks to help you get started:
Research and find the right program
Before you commit to volunteering abroad, do your research and find a program that aligns with your interests and values. There are countless programs out there, so take the time to read reviews from former volunteers, ask questions, and compare costs and requirements.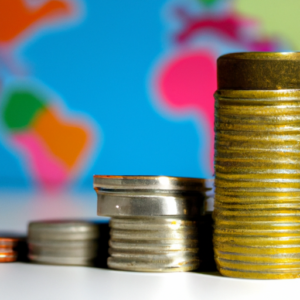 Volunteering abroad can be expensive, so be sure to consider the cost of living in the country you're interested in. Some countries, like Thailand or Costa Rica, have a lower cost of living than others. This could mean the difference between being able to afford to stay for longer, or having to cut your trip short.
Find free accommodation
Accommodation can make up a significant portion of your expenses abroad. Look for programs that offer free or low-cost accommodation as part of the package. Couchsurfing or house-sitting options are also great ways to save money on accommodation.
Look for volunteer programs with lower costs
Not all volunteer programs are created equal. Some organizations charge exorbitant fees for the experience, while others offer programs at a lower cost. Look for programs that are run by non-profits or local organizations, as they tend to have much lower costs than larger, for-profit programs.
Get creative with transportation options
Transportation costs can also add up quickly. Look for ways to cut back on transportation fees, such as walking or biking instead of taking taxis or public transportation. You can also try carpooling with fellow volunteers or locals to save money.
Use technology to help cut costs
There are plenty of apps and websites that can help you save money while volunteering abroad. For example, Airbnb is a great option for finding affordable accommodation or finding local volunteer groups on Facebook. Downloading translation apps can also help you avoid costly language barriers.
In conclusion
Volunteering abroad can be an incredible experience, but it's important to do your research and find a program that fits your needs and budget. By following these tips, you can make the most out of your volunteer experience without breaking the bank.
Ways to Cut Costs When Volunteering Abroad
Hey, fellow adventure seekers—if you're thinking about volunteering abroad, the cost may be something that's holding you back. Don't worry, there are ways to save and cut expenses so you can still make a difference without breaking the bank.
Find Free Accommodation
One of the most significant expenses when you volunteer abroad is housing. Luckily, some organizations offer free or low-cost accommodations. Before choosing a program, research these options carefully. You may be able to stay with a local family or in a communal living situation. Additionally, looking for hostels or homestay options can significantly cut costs. Just be sure to read reviews carefully and ask questions beforehand so you can be sure you're getting a safe and comfortable place to stay.
Look for Volunteer Programs with Lower Costs
I know—this sounds obvious. But do your research and be patient when it comes to finding the right program for your budget. Some volunteer programs require you to pay high fees upfront, but others offer affordable options. So, don't jump at the first opportunity you find. Consider the impact you want to make and how high fees could affect your length of stay or overall experience. Additionally, be sure to read reviews and talk with past volunteers about their experiences to see if the program is worth the cost.
Get Creative with Transportation Options
Transportation can also be a significant expense when volunteering abroad. Instead of taking taxis or renting cars, try using public transportation. It may be a bit daunting at first, but it's usually reliable and much more affordable. Walking or biking can also be great alternatives, and they offer a chance to explore and get to know the local area better. Just be sure to research the safest and most efficient ways to get around.
Use Technology to Help Cut Costs
Technology can be a great tool when it comes to saving money while volunteering abroad. Use apps to find deals on flights, accommodations, and food. Websites like Couchsurfing and Workaway offer free accommodations and opportunities to volunteer in exchange for room and board. Social media can also be a great resource for connecting with locals who may offer tips or discounts.
Remember, the experience of volunteering abroad is worth the effort and cost, but it's always better when you can save a few bucks! Be sure to research extensively and find the best options that fit your needs.
Are you interested in more ways to volunteer abroad without paying exorbitant fees? Check out this resource!
https://beingexpat.com/volunteering-abroad-without-paying/
Volunteering Abroad: How to Cut Costs and Make a Difference
Well, there you have it! Hopefully by now you're convinced that volunteering abroad can be a wonderful opportunity to help others and gain valuable personal experience. But you may still be wondering if you can make it work financially. Fortunately, there are plenty of ways to cut costs and make your dream of volunteering abroad a reality.
As someone who has volunteered abroad several times, I can tell you that the key is to do your research and be creative. Look for free accommodations, consider low-cost volunteer programs, and get creative with transportation options. Don't be afraid to use technology to help you save money, either. And of course, always make safety a priority.
Remember that the experience of volunteering abroad is priceless, but that doesn't mean it has to break the bank. With a little bit of planning and creativity, you can make a meaningful difference in the world without sacrificing your financial health. So why not start planning your next adventure today?