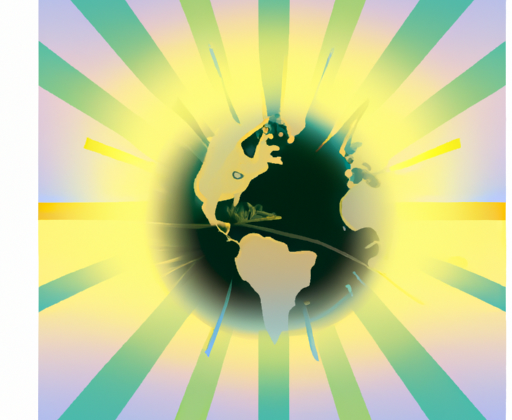 Volunteering Abroad: An Incredible Way to Give Back
Hey there, have you ever considered volunteering abroad? Let me tell you, it's an amazing experience that can enrich your life both spiritually and emotionally. But what exactly is it? Volunteering abroad means donating your time and skills in a foreign country to help those in need. It can involve teaching English, providing medical assistance, helping to build homes, or participating in environmental projects, among many other possibilities.
Aside from helping others and making an impact, volunteering abroad can also offer you personal benefits. You'll have the chance to immerse yourself in a new culture, learn a new language, make new friends, and gain valuable skills that can enrich your resume. Plus, it's an opportunity to step out of your comfort zone and challenge yourself in a different environment.
Looking for Volunteer Opportunities That Don't Cost a Dime
When I first decided to volunteer abroad, I had no idea how to find opportunities that wouldn't break the bank. Thankfully, after scouring the web and asking around, I discovered a few tried-and-true ways to volunteer abroad without paying a fortune. Here's what I learned:
Research Organizations and Charities That Offer Free or Low-Cost Programs
There are numerous organizations and charities out there that offer free or low-cost volunteer opportunities. In fact, many of them prioritize finding ways to help people regardless if volunteers have money or not. When researching these organizations, make sure to read up on their reviews, examine their volunteer opportunities, and check how long they've been in existence. Getting to know the potential opportunity and the organization itself will help you decide if they're a good match for you and your goals.
Consider Working with an Organization that Offers In-kind Donations
A lot of organizations or programs require volunteers to pay a fee that covers housing, food and transportation. This is understandable since most the preparation and costs are borne by the organization. However, some charities or programs offer other services such as in-kind donations in exchange for volunteer work. Some organizations can offer accommodation for volunteers outside; others offer food, transportation, or cultural experiences. Be on the search for these organizations and be ready to help without expecting excessive compensation.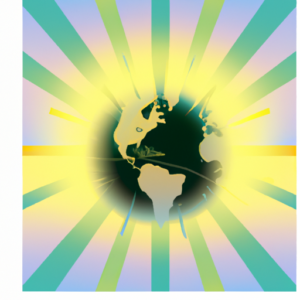 If you want to volunteer abroad but can't afford to pay for it, don't dismiss fundraising as an option. Many crowdfunding platforms are specifically designed for people who want to raise money to volunteer, and they can be a great way to get the funds you need. Before making your funding pitch, make sure to learn about the rules and regulations of the platform and read up advice on how to market your pitch in more effective ways.
Preparing for Your Trip
Alright, it's go time! You've decided where you want to volunteer and how you're going to do it. Now it's time to get prepared so you can make the most out of your experience.
Establish a Budget
Even if you've found a free or low-cost volunteer program, there are still expenses associated with traveling abroad. You'll want to budget for things such as flights, accommodation, meals, visas, and travel insurance. Make sure to research the cost of living in the country you'll be visiting so you can get a good idea of how much daily expenses will be. Don't forget to also budget for any souvenirs or extra activities you may want to do while you're there.
Learn about the Culture and Language
Before heading off to your volunteer program, it's a good idea to do some research about the country's culture and language. Learn some basic phrases in the local language so you can communicate with locals and show respect for their culture. Familiarize yourself with local customs and etiquette so you don't unintentionally offend anyone. Learning about the country's history and geography can also help you understand the context of the volunteer work you'll be doing.
Obtain Necessary Documents and Visas
Make sure to check if you need a visa to enter the country where you'll be volunteering. Some countries offer visa-free travel for short stays, while others require a visa for any length of stay. Make sure to also gather any necessary documents such as your passport, travel insurance, and vaccination records. Check if there are any specific requirements for volunteering in the country, such as background checks or specific work permits.
Preparing for a volunteer trip abroad may seem overwhelming, but taking these steps can help ensure you're ready for an amazing and fulfilling experience. Bon voyage!
Final Thoughts: Let's Make a Difference Together!
Wow, volunteering abroad without paying seems like a no-brainer. This experience has been nothing short of incredible. I have gained a new perspective, learned so much about other cultures and myself, and made a positive impact on a community in need. If you're reading this, I encourage you to take action and make a difference.
Remember, before you set out on your volunteering journey, it's important to establish a budget. You don't want finances to be a hindrance to making a difference. Research different organizations and charities that offer free or low-cost volunteering opportunities, work with organizations that offer in-kind donations, and look into crowdfunding platforms to help you fundraise for your trip.
Additionally, it's important to educate yourself on the culture and language of the community you will be volunteering in. This helps with adapting to your new environment and building relationships with locals. Obtaining necessary documents and visas also ensures a smooth and trouble-free trip.
Overall, I hope my experience inspires you to take on a volunteering adventure of your own. Let's make a difference together and help change the world!
FAQs About International Volunteering
How can I volunteer in Africa without paying?
Well, let me tell you, there are a few ways to volunteer abroad without breaking the bank. Firstly, you can research and find organizations that offer volunteer opportunities in Africa for free. This might require some dedication and patience, as the competition can be tough, but it's definitely possible to find a program that suits your interests and skills. Secondly, you can work with local communities and charities directly, and offer your time and expertise as a volunteer. This way, you're not paying for any intermediary costs, and you're directly benefiting the community's needs. Finally, you can apply for volunteering grants and scholarships, which are available for people who want to make a positive difference in the world, but can't afford to do it on their own. With some research and planning, you can achieve your dream of volunteering in Africa, without paying a single penny!
Where are volunteers most needed?
Well, folks, I was once in the same position as you are – wanting to volunteer abroad but not having much money. But guess what? I managed to find ways to volunteer abroad without paying a penny! One way is to look for organizations that offer free volunteer programs. These organizations often have sponsors or donors who cover the costs, allowing you to volunteer abroad for free.Another option is to fundraise! You could set up an online fundraiser and ask family and friends to donate to your volunteer abroad trip. You'd be surprised at how much people are willing to give when they know it's for a good cause. Plus, it's a great way to get people involved in your volunteering journey.Now, where are volunteers most needed, you ask? Well, it really depends on your skills and interests. For example, if you're a medical professional, you may be most needed in countries that don't have access to adequate healthcare. Or if you're passionate about environmental conservation, you could volunteer in countries that are struggling with deforestation or marine pollution. Overall, I believe that the most important thing is to find a volunteer opportunity that aligns with your values and gives you the chance to make a difference in the world. Don't let money be a barrier – get creative and explore all your options!
Am I too old to volunteer abroad?
Well, let me tell you, old age shouldn't stop you from volunteering abroad! There are several ways to volunteer without paying. Firstly, you can search for non-profit organizations that offer free volunteer placement programs, which cover your accommodation and meals. You can browse through websites like Idealist, Volunteer Match, or Go Overseas to find such opportunities. However, it's important to do your research and make sure that the organization you choose is legitimate and transparent about its operations.Another way to volunteer abroad without paying is to offer your skills or services in exchange for accommodation and meals. For instance, if you're a skilled carpenter, you can offer your services to build homes in rural areas in exchange for food and lodging. Websites like Workaway, Help Exchange, and WWOOF offer such opportunities to volunteers, and you can choose from a variety of projects that fit your skills and interests. The only caveat is that you'll have to incur your travel expenses, as these programs do not cover them.Finally, you can fundraise your volunteer trip through crowdfunding platforms like Kickstarter, GoFundMe, or IndieGoGo. You can create a campaign and share it with your friends and family, asking for support to fund your volunteer work. You can also offer perks, such as postcards or handmade crafts, to those who donate to your campaign. However, be mindful that these platforms charge a fee, so it's important to plan your fundraising goal accordingly.In conclusion, age is just a number, and you can volunteer abroad without paying by searching for free placement programs, offering your services in exchange for accommodation, or fundraising your trip. With a bit of research and creativity, you can embark on a meaningful volunteer journey that will not only benefit others but also enrich your life experience. Just remember to pack a positive attitude and an open mind, and you'll be sure to have a fulfilling adventure.
how can i volunteer abroad without paying?
Well, lemme tell ya, volunteering abroad without paying can be quite the challenge but it's definitely doable! One option is to apply for a volunteer program that covers your food and accommodation expenses. Another option is to look for NGOs or charities that offer volunteer opportunities wherein you'll only need to pay for your airfare and personal expenses. It's also worth checking out work exchange websites where you can trade your skills for accommodation and meals. It may take some time, effort and determination, but trust me, it's all worth it in the end!