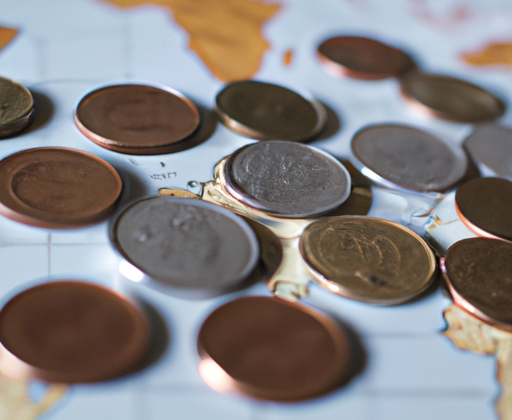 Join the Adventure: Volunteering Abroad Without Breaking the Bank!
Hey there! Are you itching for adventure, looking to give back, and considering volunteering abroad? Well, I've got great news – it's totally possible to make it happen without spending all your savings! Whether you're hoping to support animal conservation in South Africa, teach English in Cambodia, or build homes in Nepal, there are affordable options out there for you. So let's dive in!
First off, let's talk about what exactly volunteering abroad means. Simply put, it's traveling to another country to donate your time and skills to a community or organization in need. Volunteering abroad can be an incredible way to learn about new cultures, develop skills, and make meaningful connections with people from all over the world. Plus, you get to make a positive impact – win-win!
Now, you might be wondering why you should consider volunteering abroad instead of just traveling for fun. Well, there are plenty of benefits! Not only do you get to do good in the world, but you'll also gain valuable experience that can boost your resume, develop a deeper understanding of global issues, and gain confidence and independence. Plus, there's nothing quite like the feeling of immersing yourself in a new culture and making a real difference.
But let's be real – traveling abroad can be expensive. And when you add in the cost of volunteering (like program fees, flights, and visas), it can feel downright daunting. But don't worry – with some savvy planning and a bit of creativity, you can make it happen without breaking the bank.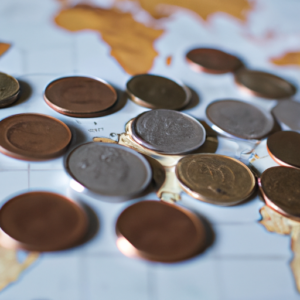 So how can you make volunteering abroad more affordable? It all starts with understanding the costs. From there, you'll want to research programs and funding sources to find the right fit for you. This might include grants, crowdfunding, scholarships, and more. And of course, there are plenty of tips and tricks for securing funding and stretching your dollar once you're on the ground.
If you're ready to make your volunteering abroad dreams a reality, keep reading – I've got you covered!
Here's a useful article to get you started.
Don't be Shocked by the Price Tag: Getting a Handle on the Cost of Volunteering Abroad
When I first started looking into volunteering abroad, I was excited about the opportunity to help others and see new parts of the world. However, I was also concerned about the cost. Volunteering abroad can be expensive, and I wasn't sure how I would afford it.
Typical Expenses
Before you start researching specific programs, it's important to have a general idea of the expenses you'll be facing. Some of the typical costs of volunteering abroad include:
Program fees
Flights
Visas and travel insurance
Accommodation and meals
Transportation
Language and cultural training
Equipment and supplies
These expenses can vary widely depending on the location, the duration of your stay, and the specific program you choose. Some programs may include certain expenses in their fees, while others may require you to cover everything on your own.
Researching Programs
Once you have a better idea of the expenses you'll be facing, you can start researching specific programs. Look for organizations that are transparent about their fees and what they include. Consider a range of programs and locations, as some may be more expensive than others.
Don't be afraid to ask questions and get as much information as possible before committing to a program. You want to be sure that you're comfortable with the expenses and that you understand what your money is going towards.
Remember that the cheapest program may not always be the best option. Make sure you're choosing a program that is reputable and that aligns with your goals and values.
Selecting a Funding Source: The Key to Making Your Volunteering Abroad Dream Come True!
When I first decided to volunteer abroad, the only thing standing between me and my dream was figuring out how to finance my trip. I knew that I needed to find a way to secure funding, but I had no idea where to start. After doing some research, I discovered that there are many different funding sources available to help make my dream a reality.
Grants
One of the most common ways that people fund their volunteering abroad experiences is through grants. There are many organizations that offer grants specifically for those who want to volunteer abroad. Applying for these grants can take some time and effort, but it can be worth it in the end. Look for grants that align with your interests, skills and program requirements.
Crowdfunding
Crowdfunding has become very popular in recent years as a way to raise money for various projects. You can set up a campaign on a site like GoFundMe or Kickstarter and share it with your friends, family, and social media network. Make sure to include compelling photos, videos, and a concise message explaining your project and how the funds will be used.
Scholarships
Many universities and non-profits offer scholarships to students who want to volunteer abroad. These scholarships are often awarded based on academic achievement, community involvement, and financial need. Check with your school's study abroad office or search online for organizations that offer volunteer abroad scholarships.
When selecting a funding source, it is important to do your research and ensure that the funding source aligns with your values, goals, and timeline for volunteering abroad. Additionally, using multiple sources of funding can help increase your chances of securing enough funding to make your volunteering abroad dream come true. Don't let finances hold you back from pursuing your passion to make a difference!
4. Tips for Securing Funding: Show Me the Money!
Listen up, guys! When it comes to financing your volunteering abroad adventure, there's no easy way to do it. But fear not, because I've got some tips that will help you navigate through the funding maze.
First things first, start early! Give yourself enough time to search for funding options and apply for them. Trust me, the last thing you want is to be scrambling for cash a few weeks before your trip.
Next, make a plan! Research the costs of the program you're interested in and create a realistic budget. It's important to consider hidden expenses like visas, flights, and vaccines.
It's also wise to have multiple sources of funding, so you're not relying on one single grant or scholarship. Consider crowdfunding platforms, tapping into your personal network, and even part-time work opportunities abroad.
Finally, don't be afraid to apply for grants and scholarships that may seem out of your league. You never know, you might be the perfect fit for that fully-funded program in Italy or that community service scholarship in Costa Rica.
So there you have it, folks. Follow these tips and you'll be one step closer to making your volunteering abroad dreams a reality.
And That's a Wrap!
Well, folks, we've covered a lot of ground when it comes to funding your volunteer abroad trip. I hope you've found this information helpful, and that you're well on your way to making your dream of volunteering abroad a reality.
Just remember, volunteering abroad can be an incredibly rewarding and life-changing experience, but it's important to be prepared and make smart financial decisions. Don't be afraid to start early, research your options, and seek out multiple sources of funding.
Whether you're using grants, crowdfunding, or scholarships to finance your trip, always remember that the journey is just as important as the destination. So, stay positive, keep an open mind, and enjoy the adventure!
Lastly, on behalf of all the volunteers around the world, I want to thank you for your willingness to give back and make a difference. Your commitment to making the world a better place is truly inspiring. Go out there and do amazing things!