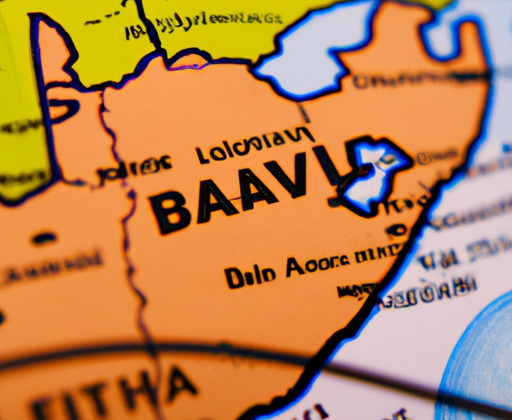 What does it mean to have a "home country?" For me, it's something defined by heritage and culture as much as place. As someone who's bounced around from place to place, I know how important it is to stay connected with my roots – no matter where I am.
It may not always seem like it when you're overseas, but staying connected to your home country can be incredibly rewarding. It doesn't have to be a difficult or expensive process; there are a number of ways to ensure that you're still in touch with the people and places that you love.
Ways to Stay Connected
Staying connected to your home country can be tough when you're living miles away and sometimes, it feels like the world is against ya. But, there are plenty of ways to do it and make sure you never lose your connection no matter how much time passes.
First off, take advantage of technology! Whether it's hopping on a good ole' Skype call, sneaking in some FaceTime, or getting on social media, keeping up with loved ones is more accessible than ever before. Plus, depending on where you are, you can still get all the news and updates that go on back home which gives you that extra sense of comfort.
If you really wanna feel close to your heritage, why not plan a visit? Obviously, this depends heavily on where you live and if you're able to travel. But if that's outta the question, you should look into immigration options so you can stay even longer and get the full effect!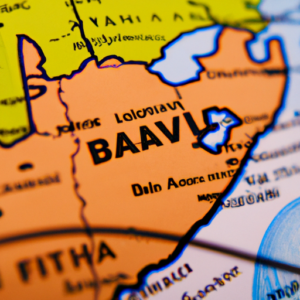 Lastly, check out any cultural events your home country has to offer. Festivals, concerts, parades…you name it! Even if you can't make it back for 'em, see if you can join in from afar. Finding local associations, clubs or movements that share your culture and values is also a great way to stay involved.
Conclusion: A Surefire Way to Keep in Touch with Your Roots
Ah, the end is near. But don't fret! We've been through a lot together, and I'm sure you now know all the best ways to stay connected to that special place we call home.
Let's review: To keep in touch with your homeland, take advantage of those sweet technological advances like social media, Skype, and video calls; plan a visit back home, or even think about applying for a green card – if it fits your fancy; then, last but not least, immersing yourself in the local culture by attending festivals, joining expat clubs, or doing whatever tickles your taste buds when it comes to connecting with your roots.
So, maybe there's no replacement for being in it for real, but I'm telling you, staying in touch with your home country can really brighten up your life wherever you go. Just the little things, like hearing the language, sinking your teeth into some authentic grub, or seeing the landmarks – all these can bring a smile to your face. So what are you waiting for?! Time to reconnect with your home country!
Maintaining Connections FAQ
How do you stay connected to your roots?
I like to stay connected to my home country by traveling there, reading up on current events, and keeping in touch with my friends and family there. Whenever I'm in my home country, I try to experience the culture and everyday life to the fullest, because it's important to stay connected to your roots. I also think it's important to immerse yourself in your country's language and customs, so I take every opportunity to learn those things. It's also beneficial to follow media outlets from your home country, or even make connections with people who are from there. This helps me stay updated on what's going on back home, and I can even pick up a few words and customs from there.
When I'm abroad, I like to stay connected to my home country by engaging in conversations, watching films and documentaries from back home, and even attending festivals. This helps me to stay in touch with the traditions and customs of my home country. Plus, festivals are a great way to meet people who have similar interests, and it's always interesting to hear the stories of others. In addition, I like to explore the different cultural aspects of my home country by trying out new foods, customs, and music. This helps to keep me connected and is something that I highly recommend.
No matter where you are in the world, staying connected to your home country can help you feel part of it. Connect through conversations, find ways to get involved in your original culture, and find something unique about it that you can bring with you. Whether it's through food, music, or language, it's possible to stay connected to your home country from any corner of the world.
How do I move back to my home country?
Movin' back to your home country can be a daunting task. I'm sure you've got lots of questions and concerns, so let's get into what you need to do to make movin' back a breeze!
First off, you need to get your ducks in a row and start planning. Research plane tickets, costs, and if you need to reserve a place to stay ahead of time. Plus, consider if you'll need to ship any of your belongings back with you.
Next, if you need to, apply for your visa. It's important to start this process as early as possible since paperwork can take a while. If you need to, reach out to an immigration law firm to get the necessary documents to ensure everything goes smoothly.
Finally, make sure your friends and family back home know you're coming. Consider setting up a Skype account so you can stay in touch with your loved ones or joining any expat groups in your area. These are all great ways to stay connected with your home country while you're abroad!
How do you make a country feel like home?
When it comes to staying connected to your home country, there's no one-size-fits-all answer. What works for one person may not work for another, and the same goes for staying connected to your home country. However, I have a few suggestions that might help.
The first is to get involved in activities related to your country. This could include joining local sports teams, attending festivals and cultural events, and learning about the history and culture of the country. By doing so, you can stay connected to the country and its people.
Another way to stay connected to your home country is to stay in touch with the people there. Reach out to family and friends, and make an effort to find out what's going on in the country. You can also follow the news and social media to get an idea of the current state of the country.
Finally, don't forget to travel when possible. Visiting your home country and seeing things from a different perspective can be a great way to stay connected and to gain a better understanding of the culture.
Ultimately, staying connected to your home country is a personal decision, and the best way to do it is whatever works for you. So find the best way that works for you and keep at it!
How long does it take to adjust to living in a new country?
Adjusting to a new country can be a daunting challenge. It can often take years to feel as though you have finally settled in and made your home in a new place. To successfully bridge the gap between settling in and feeling truly connected to your home country, there are a few simple steps you can take.
First, staying in touch with family and friends at home is critical. It is important to not just stay in contact with them, but to actively participate in the lives of those at home. This can include attending events, checking in with family regularly, and even sending gifts or cards. Connecting with loved ones in your home country will help bring the feeling of home to where you are now.
Second, immersing yourself in the cultures and customs of your home country can help you feel connected. This can mean attending cultural festivals, wearing traditional clothing, cooking foods from home, learning the language or customs, or reading books about the history and culture of your home country. All of these activities can help cultivate a deeper feeling of connection.
Finally, embracing the opportunities to explore a new country can help to make your home away from home. By immersing yourself in a new culture, taking the time to appreciate the local customs, and trying different activities, you will be able to find a sense of belonging. Although it may take time to adjust, with patience and dedication, you can create a new home while still maintaining a connection to your home country.
What to do before leaving your home country?
Before heading off to a new country, there are a few things you can do to stay connected to your home country. First of all, create a network of people you trust back home. Take the time to reach out to family, friends, and former colleagues; keep your finger on the pulse of what's going on in your home country. Secondly, stay updated on the news in your home country. Find out what's new in politics, sports, the economy, or anything else that interests you. Developing an understanding of how the news affects or impacts your home country is important to staying connected. Thirdly, make sure you stay in touch with your old friends. Even if they live far away, try to stay in touch via social media or email. Finally, consider joining clubs, organizations, or meetups to stay connected. These can be a great way to stay connected, socialize, and even make new friends. Before you know it, you'll be able to call two countries home.