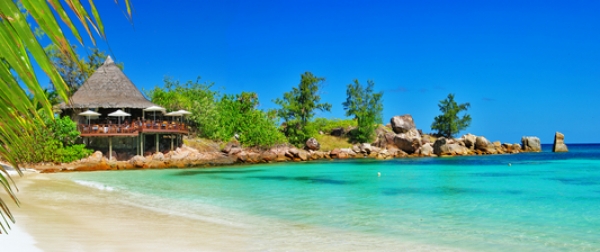 The republic of Seychelles is an archipelago of islands in the Indian Ocean. With neighboring countries like Madagascar, Mauritius, Comoros, Zanzibar, Mayotte and Reunion, Seychelles tops the least populated charts among the African states. Seychelles has an addition of 154 other islands making it a country, with Victoria as its capital.
The country is divided into Twenty-six administrative regions, out of them fourteen are regarded as rural parts of Mahe Island with two districts, one on Praslin and the other on La Digue. The biggest of them all is the capital, Greater Victoria consisting of eight districts. The rest are deserted coralline islands except for Alphonse and Destroches, which provides accommodation.
Tourism:
When the Seychelles international airport opened in 1971, tourism was established as the islands most profiting industry. Real estate business has also been flourishing ever since, as hotels keep coming up every other day in Seychelles. The government of Seychelles focuses on sustaining flora and fauna even while promoting tourism. They believe that nature and tourism industry should go hand in hand. The country holds a record of being the largest conserver of nature. The people of Seychelles are very friendly and welcoming. The population is a blend of Africans, French, Indians, and Chinese.
Some of the tourist attractions and Things to do in Seychelles
MONUMENTS:
Bicentennial monument:
This monument was built to celebrate the 200th anniversary of the town of Victoria. It is a three wing structure that symbolizes the three ethnic roots of the country.
Cathedral of our lady of Immaculate Conception:
Located in the island of mahe, is one of the first churches build in the country. The stunning architecture is one of the reasons for the attraction, though it has been renovated multiple times. Apart from that the cathedral of our lady of Immaculate Conception is also the tomb of Bishop Felix Paul.
Eustache Sarde's house:
Constructed with timber, Eustache Sarde house is one of its kinds. The design clearly displays the idea of natural ventilation. Moreover, the house built in the 20th century leaves the eyes of the beholder with the nature's perceptions.
Dauban mausoleum:
Amidst the deserted rich vegetation of silhouette stands the dauban mausoleum. The architecture also depicts the status of the dauban family.
ISLANDS
Curieuse Island:
This small island close to Praslin Island is one of the two islands in Seychelles to have red soil earth. Best known for the case of island gigantism, Seychelles houses gigantic tortoises and coco de mer plantation.
Cousin Island:
This Island is the largest conserver of nature in Seychelles. A tourist attraction for bird watchers as the island houses three hundred thousand of sea birds alone. The island is closed on weekends and on public holidays.
Aride Island:
Located ten kilometers from Praslin Island, is another natural reserve island. This island allows more than a million birds of different species to dwell among its habitat.
Other islands and attractions:
La digue
Petite anse
Eagles nest mountain
Coco and felicite Islands
Creole food speciality