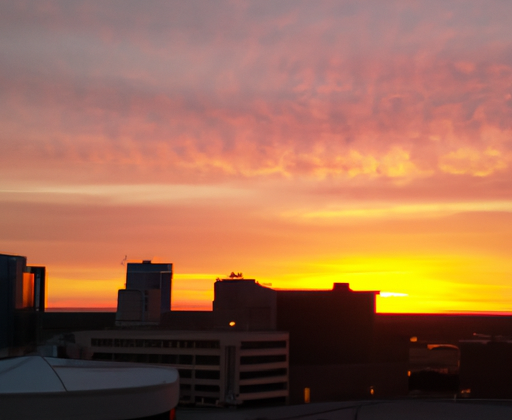 I'm an Expat: Let Me Help You Choose Your Next Destination!
Hey there, fellow expats! It's great to meet you. If you're reading this, chances are you're considering moving to another city and need some help choosing where to go. Well, look no further because I'm here to offer some expert advice and personal experience to guide you in the right direction.
First off, let's establish what being an expat means. It's short for "expatriate," which basically means someone who lives outside of their home country. This could be for work, study, or simply a change of scenery. Regardless of the reason, being an expat is exciting, but choosing the right city is crucial for a successful adventure.
In this blog post, we'll be discussing various considerations for choosing a city for expats. We'll dive into cost of living, quality of life, job opportunities, cultural attractions, language and educational opportunities, and ease of travel. Then, I'll give you a rundown of some popular cities for expats, including Berlin, London, Madrid, Singapore, and Tokyo. Finally, I'll summarize our discussion and recommend doing further research before making any final decisions.
What to Think About When Choosing a City as an Expat
Hey there fellow expat! Choosing a city to live in abroad is a big decision and can be overwhelming. There are so many factors to consider, like cost of living, job opportunities, and cultural attractions. Don't fret though, because I've got some advice for you.
First off, consider the cost of living. This can vary greatly between different cities and can influence your standard of living. Look into the cost of necessities like housing, transportation, and groceries. It's also important to keep in mind the exchange rate and how that might affect your spending ability.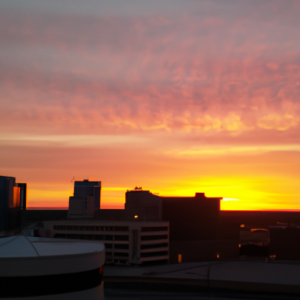 Next, think about the quality of life you want. Are you looking for a bustling city with a lot of nightlife, or a quieter town with a more relaxed pace? Do you want access to outdoor activities like hiking or water sports? Consider what is important to you in terms of lifestyle.
Don't forget about job opportunities. Depending on your industry, some cities may have more job options available than others. Look into the job market in different cities you're considering and see if there are opportunities that align with your career goals.
Cultural attractions can also make a big impact on your experience as an expat. Consider what museums, art galleries, and historical sites a city has to offer. Are there any festivals or events that you're interested in attending?
If you're hoping to learn a new language or take classes while abroad, look into the education opportunities in different cities. Some cities may have more options or better-quality programs than others.
Finally, think about ease of travel. Are you hoping to explore other cities or countries while abroad? Look into the transportation options available, such as nearby airports or train stations.
Remember, ultimately the decision of where to live as an expat is personal and will depend on your individual needs and preferences. But keeping these factors in mind can help you narrow down your options and make an informed decision.
The Top Destinations for Expat Life
Okay, let's get real. If you're thinking about living abroad, you want to know where everyone else is going, right? Of course, you need to pick the destination that's best for you, but it never hurts to know what's popular among expats. Here are a few cities that might fit the bill:
Berlin, Germany
Ah, Berlin. It's been a top destination for expats for years, and for good reason. It's a city that's steeped in history, art, and culture. There's always something going on, whether it's a giant street festival or a political protest. Plus, it's surprisingly affordable for a major European city. Of course, the winters can be pretty bleak, but that's what Christmas markets and hot mulled wine are for.
London, England
London is a bit of a no-brainer. It's a global hub for business and culture, and it's a city that truly has something for everyone. Yes, it can be expensive, but you'll probably be earning a good salary if you're working there. And you can't beat the pub culture and the West End shows.
Madrid, Spain
If you're looking for sunshine and tapas, Madrid might be your perfect destination. It's a city that's filled with energy and passion, and the people are famously friendly. The cost of living is pretty reasonable, and you can immerse yourself in the Spanish language and culture. Just be prepared for a lot of siestas.
Singapore
Singapore is a small city-state that's packed with opportunities. It's one of the most prosperous countries in the world, and there's lots of infrastructure in place for expats. The downside? It can be pretty expensive, and the government has a lot of strict rules.
Tokyo, Japan
Ah, Tokyo. It's a city that's like no other. It's bursting with culture, technology, and creativity. If you're willing to embrace the chaos and the crowds, you'll be rewarded with an incredible experience. Of course, the language barrier can be a challenge, and it can be tough to find affordable housing.
Remember, everyone's priorities are different, so do your research and figure out what's most important to you. Happy travels!
Wrapping It Up: What You Need to Know About Choosing a City as an Expat
So, there you have it folks, those are the top considerations to keep in mind when choosing a city to live in as an expat. It's important to make sure you have a clear understanding of the cost of living, quality of life, job opportunities, cultural attractions, and language and educational opportunities in the city.
If you're still not sure where to go, don't worry! I highly recommend doing your own research before making a decision. There are plenty of resources out there that can provide you with valuable information about different cities around the world. You can also reach out to other expats who have lived in the city you're considering and get their first-hand experience.
Remember, choosing a city to live in as an expat is a big decision. But with careful consideration and research, you can find the perfect place that meets your needs, goals, and expectations. Don't rush the process, take your time to evaluate each option, weigh the pros and cons, and choose a city that you'll love calling home.
Living Abroad FAQs
What is the best expat town in Europe?
Well, from my experience as an expat myself, I'd have to say that the best town in Europe for a foreigner to settle down in depends on the individual's preferences and priorities. However, according to a study conducted by InterNations, a global expat network, Valencia, Spain, was ranked as the number one city for expats in Europe in 2020. This Mediterranean gem is known for its rich culture, gorgeous weather, affordable cost of living, and friendly locals. Moreover, Valencia has a thriving expat community, making it easier for newcomers to integrate and make friends. While language can be a barrier initially, it's relatively easy to pick up Spanish in Valencia, and there are plenty of language schools and activities to facilitate this process. So, if you're looking for a laid-back, sunny, and affordable place to start your expat journey in Europe, Valencia might be the perfect fit for you.
Where is the best place to live as a wealthy expat?
Wow, that's a tough question! As a virtual assistant, I have encountered a lot of expats, and everyone has different preferences when it comes to choosing the perfect city to live in. However, based on my observations, I think that Singapore is the best place to live as a wealthy expat.
Firstly, Singapore offers excellent infrastructure and a high standard of living. The city is clean, safe and well-organized, making it an ideal place for expats with families. The public transport system is efficient, and there are plenty of green spaces for outdoor activities.
Secondly, Singapore is a financial hub, making it a popular destination for expats. The city has a booming economy and excellent job opportunities, and there are many businesses that cater to wealthy expats.
Lastly, Singapore is a multicultural city with a vibrant food scene, making it an exciting place to live. The city boasts a diverse range of cuisines, from hawker food to Michelin-starred restaurants, which makes it a foodie's paradise.
Of course, choosing the best place to live as an expat is a personal choice, and there are many other factors to consider. However, based on my experience, I believe that Singapore is an excellent choice for wealthy expats looking for a safe, vibrant, and convenient city to call home.
Where are the most expats in the world?
Well, from my experience living and traveling abroad, I would have to say that the best city for expats really depends on what you are looking for. Some of the factors to consider are the cost of living, quality of healthcare, cultural activities, transportation, job opportunities, and climate. Honestly, there is no one-size-fits-all answer.That being said, there are some cities that tend to attract more expats than others. According to a recent survey by the HSBC Expat Explorer, the top countries with the most expats are Switzerland, Singapore, and Canada. In terms of specific cities, Dubai, Abu Dhabi, and Hong Kong are some of the top destinations for expats due to their high salaries and tax-free income.However, other cities like Berlin, Barcelona, and Bangkok are also popular for their affordable cost of living, vibrant cultural scenes, and laid-back lifestyles. Ultimately, the best city for expats will depend on your personal preferences and priorities. So, my advice would be to do your research, talk to other expats, and visit different cities before making a decision. Happy travels!