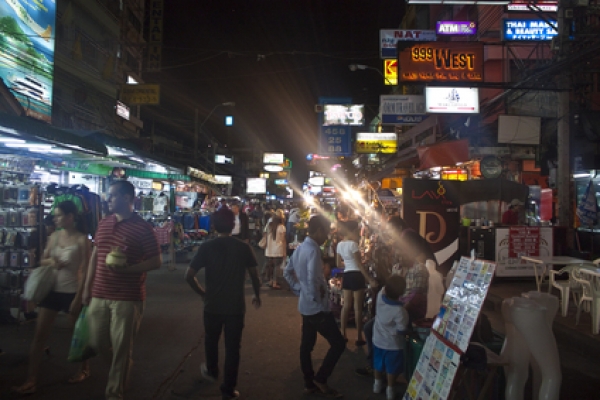 As the sun dies down, the hustle and bustle of the city rush gets a new spin, the best nightclubs in Bangkok have the air thicken with lively music and the aroma of out of the box parties.
Find below 5 of the best nightclubs in Bangkok
Bed Supperclub
The name is quirky enough, but there is a reason at play behind such a name. The Bed Supperclub has beds instead of tables which are up for grabs during a night out. A prior reservation is mandatory. The cornerstone of the design is its futuristic and spacious approach; the music played is house, hip hop, and R&B. It is one of the best nightclubs in Bangkok.
Inch Club Bangkok
RCA is a nightlife street inundated with a number of big and small night clubs and bars, the go-kart race track deserves a special mention. For an entry in the comparatively larger night clubs, your passport is required.
Tapas
This is a salad bowl night club for all the people around Bangkok, be it locals, tourists, expats or residents. This club is located near the Patpong neighbourhood. Soaked in a fun and relaxed atmosphere, this club doesn't call for a real decking up spree. Casuals blend pretty well with the atmosphere. The club is insanely crowded during Fridays and Saturdays.
Khao San Road
This popular little street is lined up with hotels, restaurants and tourist shops along with night clubs. It is no longer a den for backpackers dancing away to glory, in fact, a lot of local Thais kick about here for some good music, drink and fun.
Saxaphone
Since people in Bangkok swear by live jazz, there are performances by live bands to allure the crowd. Every week, such performances take place with visiting artists to break the monotony. The music scene here makes for the ultimate tourist magnet. Also, available is the perfect food to accompany and liven up your evening.