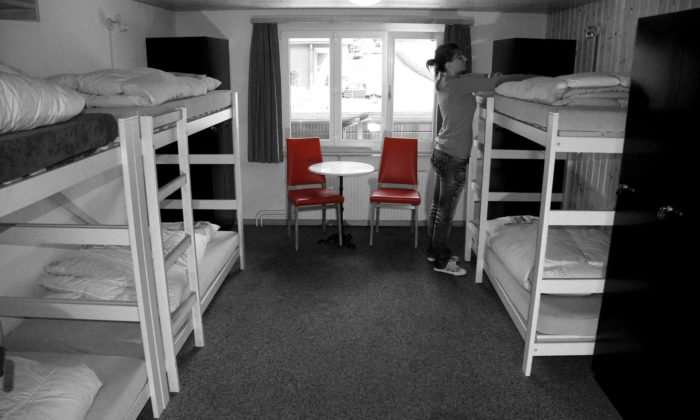 The backpacker hostel concept may have started in Europe, but now a lot of places in Asia and South America are catching up. Many people think this is mostly for young people, but that's not true.
I stayed at a travelers hostel in Mumbai; I met a smart photographer who was in his 50s, another filmmaker who was in his 40s, and people from diverse demographics and nationalities.
What exactly is a backpacker hostel?
If you have ever lived in a residential school, you will understand the concept. A residential school or college has a vast dorm room with bunk beds and shared bathrooms. This same concept has been extended to travelers, and there are even start-up hostels. Start-up entrepreneurs who are traveling on business want a place that is budget friendly with opportunities to meet new people.
Why a backpacker hostel?
The first thing that comes to mind is the price. An average cost of a backpacker hostel in Bangalore is $8 per bed for a night. Compare that to a budget hotel in a similar neighborhood that costs at least $20 a night.
A friend of mine from Europe stayed at an Airbnb for a couple of nights. He then moved to a hostel. I asked him, "Was it the price?" He said, "No, I want to meet new people."
Being friendly on your pocket is great, but the real opportunity lies in meeting new people from all over the world.
If you are like me, I don't travel for the place but for the people. I like meeting new people and have interesting conversations. I am more of a conversationist. I may not get excited by museums or unusual places of interest. But I do get excited by beautiful conversations with people from all over the world.
About a year ago, I visited Goa; I met people from Russia and other parts of the world, and I still remember the late night conversations.
My stay in Mumbai got me connected to people from France, India, US, and many other countries.
Some of these hostels even have parties, board game nights, and so many exciting activities. One thing is for sure; you will never be lonely. There are hostels in almost every city in the world. Even America is coming up with hostels. But yes, Europe has probably the highest number.
India is seeing a massive rise in hostels.
Not every hostel is the same. Each of them have their own vibe, ambiance, and feel. If you are a digital nomad and have the luxury of working from anywhere in the world, you could live your desired lifestyle on a budget by just traveling from place to place.
Summary
The reason you stay at a travelers hostel is – for the price and for the people.  If you prefer solitude and don't want to be bothered, then this is not for you. But if you are an adventurer and want to meet new people, then you should try this out.
The biggest challenge when traveling is the cost of accommodation. If you can bring down the price of housing while meeting new people, that's a fabulous deal.
Tell us about your hostel experiences in the comments section below.
Check out various hostel options in any location around the world, click here.