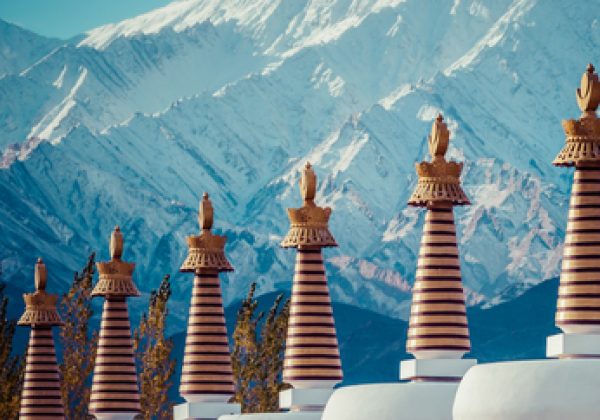 Amidst the great mountains of Himalayas, lies the enchanted castle-like hotel; the wildflower hall, one of the most exotic heritage hotels in India. This heritage hotel glamour's among the snow-topped mountains with its rich British colonial architecture. Wildflower Hall is known to be the residence of the then famous Lord Kitchener, a British army officer of colonial India. After Independence, the present hotel was built by the Oberoi hotel group on a joint venture with the government of Himachal Pradesh.
If sophistication had a standard, Wildflower would take the place. Refined style and built with such an excellent taste, Wildflower hall would comprise anything for their guests stay. Towered by pine and cedar forests, the hotel gives a matchless view to its guests. Teak flooring, splashy baroque furnishing, and handmade rugs imitate British India. Eighty-seven suits to suit your stay, including three deluxe suits and a grand Lord Kitchener suit. Twenty four hours laundry, room-dinning and butler services along with Wifi around the premises are provided.
Not to forget the superior spa services. The spa pavilion provides its stressful guests a luxury filled treatments ranging from Ayurveda to western therapy. Yoga, massage, steam, sauna, heated indoor pool lit with crystal chandeliers,' and an open-air Jacuzzi is like a cherry on the cake. Moreover, it is a great place for trekking, rafting, horse riding, and mountain bike riding.
RESTAURANTS AND BARS INSIDE THE HOTEL:
The cavalry bar – The woody Bar of wildflower hall, takes us back in time to the British décor of the 1800s. Not to forget the display of fine spirits.
Lutyens – Serves authentic India cuisines.
The Wildflower restaurant – offers Pan Asian and continental cuisines to its guests.
Coffee shop
Things to keep in mind before visiting wildflower hall:
Situated 8250 feet above sea level, the hotel doesn't accept children below the age of ten.
Shimla is known for its extreme monsoon, so it is advisable not to visit during that time as landslides take place now and then. The winters are also extreme here; the best time to visit is from October to November and March to May.
How to get here?
There is a direct flight from Delhi to Shimla daily, and the wildflower is 90 minutes from the Shimla airport. A limousine pick will be arranged for the guests. If you like vintage, then consider exploring one of the most exotic heritage hotels in India.