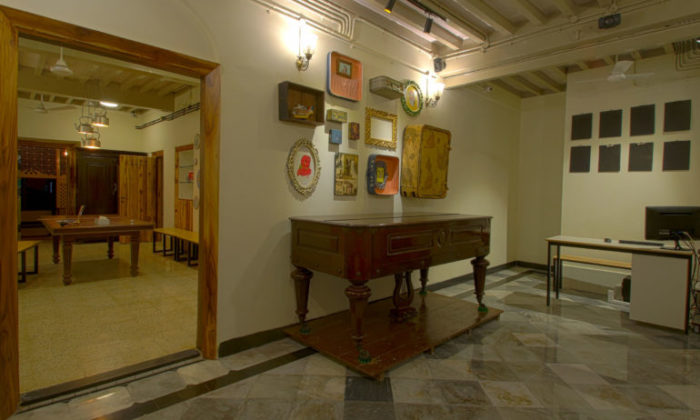 A friend of mine from Finland introduced me to the travel and backpackers hostel concept. Before that, I had no idea about the travelers' hostel concept.
After I checked out the Travellers Hostel where my friend stayed, I thought it was a great concept which is very popular in Europe but still catching on in India.
When I chose to visit Mumbai, I thought why not try out a backpackers hostel Mumbai. It would be an excellent opportunity to meet new people.
It was my first stay at a traveler's hostel ever.
I booked my stay from hostelworld. And the price was lower than any hotel room around.
It took me a while to find the place. But once I did find the place, it didn't look great from the outside. At least, not like in the pictures. Since I had purchased my stay already, I walked in. I was pleasantly surprised.
It was a beautiful Portuguese house transformed into a hostel. I love the old world architecture.
The guy who received me at the reception was warm and welcoming. His name was Imran. I was early, and my check-in was at 12 pm. But I sat down and had a long conversation with Imran who seemed like a friendly guy.
Before I realized, it was 12, and Imran showed me my bed.
I kept my stuff in the room and headed for a shower. The bathrooms were nice and clean, very well-maintained.
I then dressed up and headed out for my work.
In the evening, I got back to the hostel. I met a lot of interesting people. There were a bunch of kids from the US. There were quite a few Americans, and people from all over the world – Russia, France, and many others.
I then got out some of the local liquor I had purchased at the store and shared it with my new roomies. Everyone seemed to be socializing and having a great time. We drank, partied, and danced till like 2 am in the morning.  It was a beautiful experience.
The location is also fantastic, in Bandra West, close to all the pubs and nightlife.
Overall, I would give the place 5/5 for cleanliness, 5/5 for hospitality and friendly staff, 4.5/5 for the quality of guests, and 4.5/5 for the vibe and experience.
If you are considering staying at a backpackers hostel Mumbai, this one's a good bet!
To book your stay at Horn Ok Please, click here