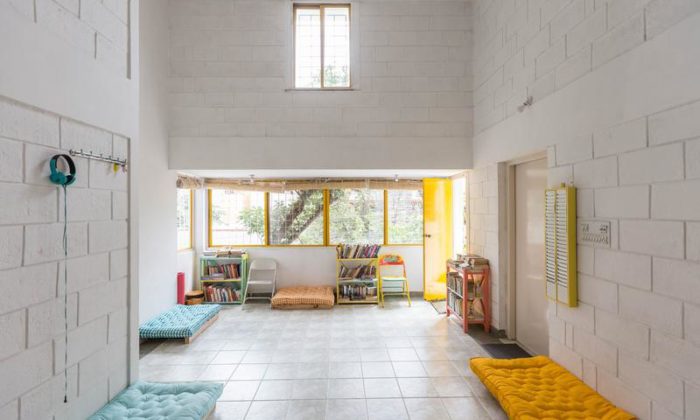 Finding a great place to stay can be the difference between a good travel and a great travel. Asmo Esser in this article tells us about his hostel experience in Bangalore.
After arriving in Bangalore, I stayed at an Airbnb location for a few days before moving to the Cuckoo Hostel in Koramangala, Bangalore.
A friend drove me over to the Cuckoo Hostel; it was a one hour drive from my Airbnb place.
I booked the place online. Most hostels in Bangalore were full during this time. So booking online and reserving a spot was necessary.
After arriving at the hostel, a young Nepalese guy welcomed us. He was friendly, and his English wasn't really good. My Indian friend had to translate some of the stuff for me.
After I paid my dues and signed in the register, the hostel guard showed me my bed and gave me a tour of the entire hostel.
The place was smaller than most hostels I've been. It had two common areas, one near the kitchen on the ground floor, and another on the first floor.
The first floor had some exciting things like a guitar, punching bag, some books to read, and a floor mat for people to sit.
There was artwork on the walls, and the place gave you an artsy vibe. Most guests at the hostel were Indians with a few from South America and the US. It looked like some of them were staying there for a long time.
The place would get a lot of inquiries, but they wouldn't take offline bookings, everyone had to book online. It looked like some of the guests who'd been staying there for a long time were doing staff duties. They would give information and instructions to any walk-in inquiries and new guests.
I loved the people at the Cuckoo. Even after I moved out, I would go back there just to party. I've made so many friends there who I am still in touch with.
I planned to stay at the Cuckoo for a few days before I went on my tour to other cities in India. However, I extended my stay in Bangalore. So I had to book again online. Unfortunately, there were no beds available at the Cuckoo. I had to look for other options, Construkt was my next best option. It was slightly more expensive, and it was located in Indiranagar, which is about six kms away.
The next two days, I stayed at the Construkt. It was cleaner than the Cuckoo, but it didn't have the same vibe. Most people at Construkt were entrepreneurs and freelancers, who were a bit older and not much into partying. There were very few travelers there. Location wise Indiranagar was even better. It has far more bars and a better nightlife than Koramangala.
I liked both Cuckoo and Construkt. But my first choice is the Cuckoo commune because it had a community feeling, an artsy vibe, and I made better friends there.
Have you stayed at either of these places? What's your opinion?
Address
Cuckoo Commune: No. 561, 6th Main, 6th Block, 6th F Cross Road, Koramangala, Bengaluru, Karnataka 560047
Construkt Startup Hostel: 097A, 6th A main, 13th cross, 2nd stage Indiranagar, Bengaluru, Karnataka 560038
To book your stay at either of the above hostels, click here