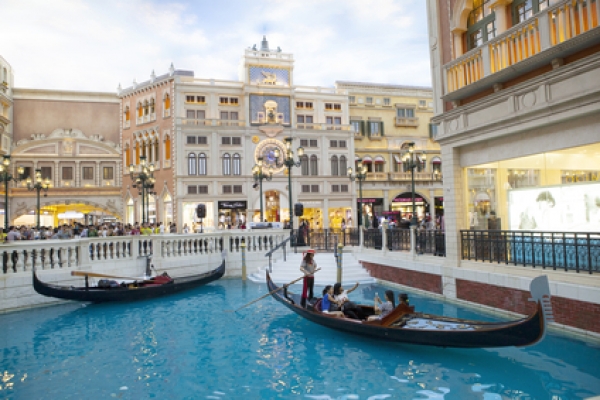 The Portuguese and Chinese cultures lock horns to raise Macau, the best cultural mix of the world. Macau is located in the south east island of China. There are 20 ancient monuments and urban squares to build 'the historic centre of Macau', held in high regard as being one of the heritage sites of the World. The heavy weight tourist magnets are A-Ma Temple, Lilau Square, St. Lawrence Church, St. Augustine's Square, and Senado Square. There is a famous wine museum exhibiting 1143 types of wines approximately. In Macau's maritime museum, technologies used in the enormous ships are displayed and there are many beautiful aquariums as well.
The famous International Dragon Boat Festival is held during the month of June which is followed by the International Music Festival during October and November. The festival witnesses the dovetail of Opera, Orchestra, Jazz and Broadway music livening up the audience and people come in end numbers to have a ball. In November, there is a food festival arranged near Macau Tower where there is an exhibition of the food from various nations like Asia, Europe, and Chinese etc. The stage presentation of Macau's 'House of Dancing Waters' is surely to take you by surprise, it runs about 85 minutes and the incredible performance makes your senses wobble. Macau is also famous for its casinos like Casino Rio, Golden Dragon etc.
How will you go?
Thai Airways, air India and other flights can be availed to reach Macau from all major airports in India. Airfare is 23,000 rupees approximate.
Best Time to Visit:
During October and November.
Accommodation at the City of Dreams Macau:
The accommodation system in Macau is exceptional. Two of the best hotels in Macau are the Hard Rock Hotel and Crown Towers. Rooms at the Crown Towers are magnificent and the bathrooms have beautiful marble setting which are decked up daily with fresh flowers. The stay is easy on your pocket too.
And if you're looking to put up in a Vegas style resort in Macau, The Venetian is your pick. The dining and accommodation options are matchless there. Moreover there is a 42,000 sq feet gaming floor to make your stay more pleasant.