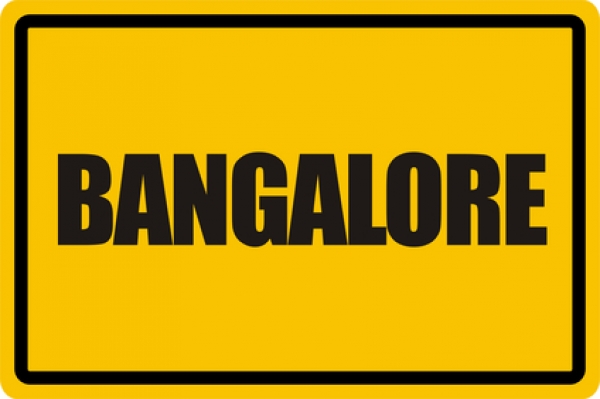 The garden city of India now boasts of high end companies of the world hence, a lot of people flock in every day in multiplying numbers to make a living there. Looking for budget places to in Bangalore to stay has become lot more difficult. The Remuneration for jobs, the lifestyle and the cutting edge facilities have left all the inhabitants amused so far. Thereon increased the demand of accommodation across the city and getting a pocket friendly residential accommodation doesn't seem to be an easy task. However, here are some suggestions to find apartments in the city and the outskirts:
Old is gold. The heaps of new projects falling in the scene and murdering the already existing ones have made it even more difficult to find places in Bangalore. Old buildings promise you the best security and amenities you may be looking out for. There are apartments, homes, flats, villas, independent houses availed at your service, depends how much you're ready to pay.
I don't intend to frighten you over the sky-high cost, there are reasonable fares too, but of course more expats incline on those independent villas or houses which are not really budget places in India.
Some foreigners, for a change seek for the accommodation patterned apartments too with all the amenities like 24*7 water, electricity and so on. If you're not placing your hands on an already equipped apartment, you can arrange it for yourself, but you will definitely be bestowed with strong security measures and a generator for power.
Gated apartments are built with an idea to share your social space with fellow inhabitants. The power and water issues should never be your concern because the city is inundated with those.
The concept of studio or one-bedroom apartments have escaped the Indian contractors' minds but never mind, there are always fully equipped apartments no matter outskirts. The prices vary according to the area, the amenities, the conveyance and medical facilities, proximities of hospitals and drug stores. In the housing enclaves, there are facilities like gym, yoga, aerobics, music and dance classes and attending the ritually arranges DJ nights on New Year's, Christmas and other Indian and Western occasions. To add to it, some societies also arrange for music and dance workshops and competitions to raise the competitive spirit in children.
Bungalows are for the elite thus high budgeted but definitely a go-to product for the solitude lovers. There are row houses too that match feet with bungalows. As their demand is really high, you are required to book months before your arrival through a broker.
There are furnished, semi-furnishes and fully furnished apartments available in Bangalore. The fully furnished apartments are lavish enough and rented on a monthly basis.
You can purchase your lifestyle goods from the furniture lines like Croma, Hometown, and Lifestyle.
FabIndia is the best pick to buy ethnic Indian furniture. The ones in the local market come at a cheaper cost though but compromises on the quality.
You can buy furniture from another expat who's leaving after getting in touch with social media communities and pages.
Areas that are quite posh in Bangalore: Indiranagar, Sadashivnagar, Lavelle road/CBD and surrounding areas, Koramangala.
Check out An Expat's Guide to Bangalore