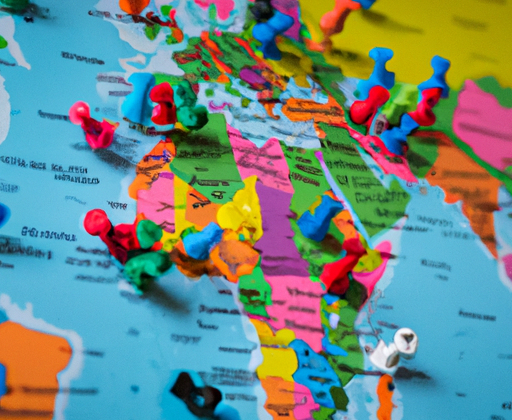 Volunteering Abroad: An Adventure Worth Taking
Hey there, fellow adventurers! If you're looking for a meaningful and life-changing experience, volunteering abroad may just be the thing for you. Volunteering abroad is an opportunity to work on a project in another country, immerse yourself in a different culture, and meet amazing people from all over the world, all while making a positive impact on the community you're working with. It's a chance to step out of your comfort zone and gain new perspectives, skills, and memories that will stay with you forever.
Let's Get Involved: Free Volunteering Abroad
Are you ready to make a difference in the world? Volunteering abroad can be a life-changing experience, but it can also be expensive. However, there are ways to volunteer for free. Here are some tips on how to get involved with free volunteering abroad.
Research Volunteer Opportunities
The first step is to do your research. Look for reputable organizations and programs that offer free volunteering opportunities. Check out online reviews and testimonials from previous volunteers to get an idea of their experiences. Make sure to find a volunteer project that aligns with your passions and skills.
Look for Free Programs or Scholarships
Many organizations offer free volunteering programs or scholarships. Look for grants or funding opportunities that can cover some or all of your expenses. Contact the organization and ask about any available programs or scholarships.
Consider Online Volunteer Opportunities
If traveling abroad is not an option for you, consider online volunteer opportunities. Many organizations offer virtual volunteering projects that you can complete from home. This is a great way to gain valuable experience and make a difference without the expenses of traveling.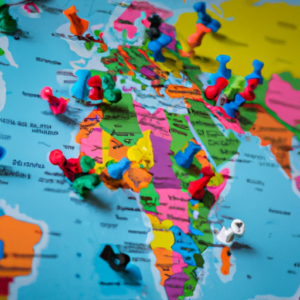 Some common types of free volunteering abroad include environmental conservation projects, humanitarian projects, and teaching positions. Choose a project that aligns with your skills and interests.
Preparation for Volunteering Abroad
Before embarking on your volunteering adventure, it is essential to prepare. Learn about the culture of the country you will be visiting, obtain any necessary visas and vaccinations, and prepare financially for your trip. Planning ahead can ensure that you have a safe and enjoyable experience.
Volunteering abroad can be an enriching and rewarding experience. With these tips, you can get involved with free volunteering opportunities and make a positive impact on the world.
Discovering the Different Types of Free Volunteering Abroad
When it comes to volunteering abroad, the opportunities are endless. There are several different types of volunteering projects available, each catering to different interests and abilities. Here are a few examples of the various types of free volunteering opportunities available:
Environmental Conservation
Environmental conservation is a fantastic opportunity to contribute to the environment on a global scale. You can get involved in sustainable agriculture, marine conservation, wildlife conservation, and more. These projects may involve tasks such as soil and water conservation, planting trees, beach cleanups, and other tasks that can support the ecosystem of the area.
Humanitarian Projects
Humanitarian projects focus on assisting communities in need. These projects can include providing education, medical care, and infrastructure development in low-income communities. You may take part in tasks such as building schools, medical facilities, and homes, and teaching English as a foreign language.
Teaching Positions
Teaching positions are a great way to contribute to the education of both children and adults in other countries. These projects can include teaching English, but you may also be able to teach other subjects like math and science. This type of volunteering abroad can give you the opportunity to learn about different cultures, and you may be able to teach in a school, orphanage, or community center.
Preparation: The Key to a Successful Volunteering Abroad Experience
Preparing for your volunteering abroad trip is crucial for a successful and enjoyable experience. In this section, I'll share some of my personal tips and expert advice about getting ready for your adventure.
Learn about the culture of the country you will be visiting
Before you pack your bags and head to the airport, do some research on the culture of the country you will be visiting. Learn about their customs, traditions, etiquette, and beliefs. This will help you understand and respect their way of life, and ensure that you don't unintentionally offend anyone. It's also a great way to show that you are interested in and respectful of their culture.
Prepare financially for your trip
Volunteering abroad often comes with a price tag, even if it's a free program. You'll need to cover expenses such as airfare, travel insurance, visas, vaccinations, and personal expenses. It's important to create a budget and save accordingly. Consider fundraising, applying for scholarships, or finding a part-time job to help cover the costs. Also, don't forget to inform your bank and credit card company about your travel plans to avoid any issues with transactions.
Obtain the necessary visas and vaccinations
Depending on the country you will be visiting, you may need a visa and/or vaccinations. It's essential to research and obtain the necessary documents and shots well in advance of your trip. Some vaccinations require multiple doses over a period of time, so make sure to plan accordingly. You don't want to be turned away at the border or risk falling ill during your volunteering project.
In summary, preparation is the key to a successful volunteering abroad experience. Take the time to learn about the country's culture, prepare financially, and obtain the necessary documents and shots. By doing so, you'll be able to fully immerse yourself in the experience and make a positive impact while creating memories that will last a lifetime.
Conclusion: It's Time to Make a Difference!
Well, folks, we've reached the end of this blog post about free volunteering abroad! I hope you've found the information helpful and will consider taking the plunge into volunteering overseas. Remember, not only can you make a difference in the world, but you can also gain invaluable life experiences and skills along the way.
To summarize, we discussed what volunteering abroad is and the many benefits it can offer. We also delved into some ways to get involved with free volunteering opportunities, such as researching organizations and programs, looking for scholarships, and considering online opportunities. Additionally, we looked at some of the different types of volunteering you can do, such as environmental conservation, humanitarian projects, and teaching positions.
Of course, before you embark on any volunteering journey abroad, it's important to prepare yourself mentally, physically, and financially. Learn as much as you can about the culture of the country you'll be visiting, make sure you have enough money for your trip, and obtain any necessary visas and vaccinations.
So what are you waiting for? Head on over to beingexpat.com/volunteering-abroad-without-paying/ and start exploring some of the many free volunteering opportunities available today! Who knows – you may just find your new life passion.