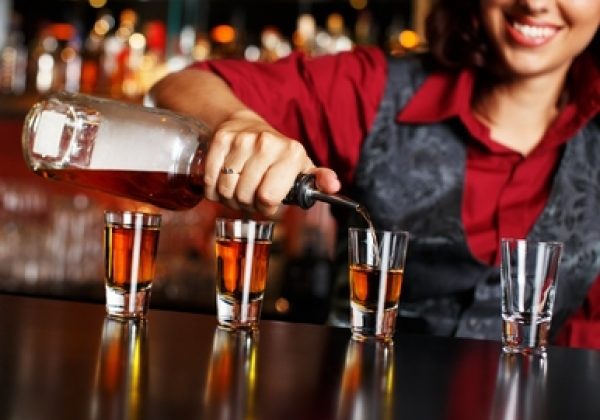 Is bartending a skill only for men?
The Indian notion that women can't take up bartending as a career might be a fact that is fast changing. The lady bartender who has the nerve to go against the taboo and choose this profession has to come across sexual harassments and disrespect from society.
Gender injustice isn't an issue for the lady bartender across the world. Some of the lady bartenders who have made it big in this profession are::
Emilie Campesato-Mouragne: This thickly tattooed woman, juggles away to glory in the Lockhart, London.
Christy Pope of New York: She gave the cocktails a lip smacking twist by her mojo of mixing in Cuffs & Buttons.
Sara Mitchell: Her Red Dragon-a blend of Bacardi 8, Pineapple, Lime juice, and Chinese five spices stands witness to her creative finesse in the London Cocktail Club, London.
Sam Fish: Mojo in Leeds boasts of this female bartending genius who advocates Vermouth.
Juggling accentuates a bartender's skills and a bartender with remarkable juggling skills can, of course, add to the event's attractions, but Bartending has way more substance to it than just juggling. A bartenders job: enumerating the sales list for the day, keeping track of time during happy hours, supervising on the bar workers, checking out on the cleanliness of the bar and making sure there is sufficient supply of requirements like alcohol, syrups, etc.
On the other side, the glitz and glamour attached to this profession can make anybody go on board. If someone likes nightlife, alcohol, or music, can certainly make a career out of that and bartending would be a good fit. A glamorous job is one thing every woman craves for; especially those who want to break new grounds. Today, more women are taking up this job as it comes with high pay and not to mention the facilities. Bartending gives a choice to choose the event to work for depending on their convenience, making it a desirable job.
Bartending is better taken as a freelance profession. Also tucking along with some event management companies will help you gain your stability in this cocktail scene. Although in India, the starting salary may not be satisfying, but there is a high possibility of fast growth if you are creative and efficient. The bartending courses are rendered by most of the Hotel Management Institutes at affordable course packages.
Taking up this profession might surprise you, with side glares and sarcastic comments. But, it shouldn't matter if you are a woman who thinks out of the box.