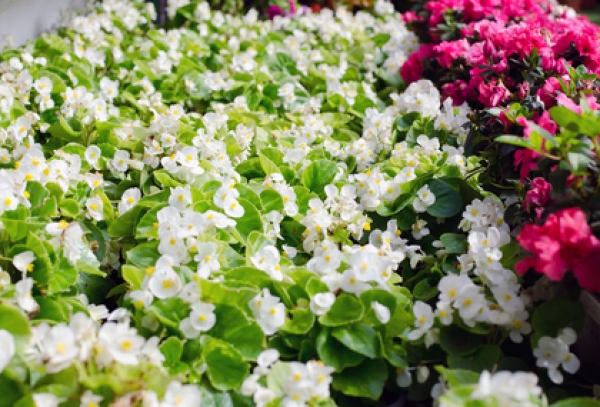 Visiting a hill station is always a high for an adventure junkie, and if the queen of all hill stations, Ooty, is in your bid, it can't get any better. Ooty is one of the most sought after tourist places in India; it is populous throughout the year. Places to visit in Ooty include overpowering mountains, picturesque gardens, horizon spread tea gardens, and a boasting crowd of travel enthusiasts from across the world. Ooty also is acknowledged as one of the romantic honeymoon destinations in India.
Here is a list of places to visit in Ooty:
Botanical Gardens, one of the picturesque places to visit in Ooty: An exhilarating walk in the Botanical garden adorned with exotic plants, is going to leave you in awe. The garden boasts of a unique collection of Roses, shrubs, and Eucalyptus. There lay a famous fossilized tree trunk, believed to be some 20 million years old around which many Bollywood movie songs had been shot. During the summer, there is a beautiful flower show held accompanied by some local cultural programs.
Travel by a Toy Train to conoor: There is a toy train service which is availed by almost all the tourists to take a dig at nature's incredible craftsmanship which is also the most convenient means of reaching Conoor given the place's topography. The wooden coaches with large windows give you a rustic and retro feel. The train stops at regular intervals letting to take a sip of hot tea/coffee or jump into a nippy photo session with friends and family.
Recreation: Ooty renders endless pleasure to the sports enthusiasts with its hiking and trekking services, there are mountain biking, angling, and hand gliding also to magnet more tourists. The weather goes down pretty well with sports activities. Ooty's adventure sports will take you in a time travel back in your childhood which saw you enjoying fishing, swimming and having fun in the summer vacations.
Boating spree in Pykara Lake: The Lake is clean and huge. There are small food courts and a few restaurants around the area. During the Christmas season, it is hugely populated by the picnic crowd and looks colorful from afar.
Visit the Doddabetta Peak: Doddabetta, being the highest peak in Tamil Nadu, gives a panoramic view of the entire town and even beyond. It is a photographer's paradise and an utmost enchanter to the visitors. The peak overlooks the plateaus hence the name doddabetta which is derived from Kannada in which 'Dodda' means big and "Betta" mountain.
Visit the enchanting the Rose gardens: Treat your eyes with the beautiful view of colorful roses in full bloom, this place should ideally be visited with your true love to fall in love all over again with them. There are 1919 varieties of Roses which include Hybrid Tea Roses, Yakimour, Polyanthus, Miniature Roses, and Floribunda. To take a sneak peek better, a step at the observer platform for a bird's eye view. Make sure you visit this garden in the season when Roses are in full bloom.
Visit the exclusive Toda hut/Hamlet: A 30 km drive from Ooty will reward you with Toda village where there are traditional huts called Toda huts. The Toda huts look bizarre as being semi barrel-shaped, with a small entrance and no windows. The Toda's are: close to the extinct tribal community that lives on cattle herding with a simple lifestyle.
Glen Morgan Tea Estate: This is an old and heritage tea estate which is located 25 km away from Ooty. Also, there is a lake at the foot of the estate. There are two powerhouses, Singara, and Pykara that can be reached by a rope trolley run by a machine. The distant planes of Mysore and Mudumalai Wildlife sanctuaries are overlooked from here. There are also Eucalyptus and wattle plantations to be seen around here.
Shopping destination: Visit Ooty's most famous shopping destination Charring Cross at least once so as not to miss out on silver trinkets, shawls, Nilgiri tea, medicinal oils, and local chocolates. The Chettinad Chicken pepper is the famous delicacy of Ooty, so don't forget to give it a try when drained of energy from shop hopping.
Some quick tips:
Hire a taxi from Conoor to visit Lamb's Rock, Dolphin Nose Point and Sim's Park which are not too far from the main town of Ooty.
Keep the Thread Garden and the Honey and Bee museum in your bucket list too.
Do not overburden your luggage with warm clothes because in Ooty you'll find those in plenty at pretty low prices.