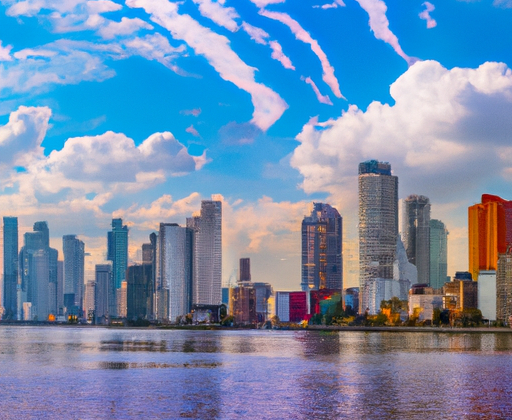 Ready to Volunteer Abroad for Free? Let's Go!
Hey there, friends! Are you itching to see the world, make a difference, and have an unforgettable experience all at once? Well, there's a way you can do just that – by volunteering abroad for free! That's right, you can get up close and personal with a new culture, meet new people, and make a positive impact on the world, all while keeping your wallet happy. But how, you might be wondering? Fear not, for I am here to guide you through the steps of planning and executing a volunteer abroad trip that won't break the bank. Ready to take the plunge? Let's get started!
First things first – what even IS volunteering abroad? Essentially, it's (you guessed it) volunteering one's time and effort to assist a cause or organization in another country. This could take on many forms – environmental work, disaster relief, teaching, healthcare, and more. Volunteering can range from short-term, one-time projects, to long-term commitments that span months or even years. But regardless of the specifics, the key is that you are dedicating your time and energy to a cause that is important to you, in a place that could greatly benefit from your help.
Now, you might be wondering – why would I want to do this? What are the advantages of volunteering abroad? Well, my friend – there are many! For one, you get to travel to a new place, and experience a new culture in a much deeper way than you would as a traditional tourist. You also have the opportunity to make a real impact on the world, and help those who are in need. Volunteering can also be a fantastic way to gain new skills, build your resume, and make connections with people from all walks of life. And of course, let's not forget – it can be incredibly fulfilling and rewarding to know that you are making a difference in the world.
Step 1: Research and Plan Your Trip
Alrighty, let's dive into the first step of volunteering abroad for free! The first thing you want to do is research and plan your trip. Here's what I suggest:
Find out where you want to volunteer: Take some time to figure out what kind of volunteering work you want to do and which countries or regions interest you. There are loads of websites and resources out there that can help you figure this out.
Research the costs associated with volunteering abroad: Some programs may require you to pay for certain expenses like flights, visas, accommodation, or food. Make sure you budget for these costs and include them in your overall travel budget.
Plan your travel budget: Depending on your destination, plane tickets can be pretty expensive. Create a budget that includes your travel expenses, plus any additional costs for the duration of your stay.
"All right, folks. This first step is all about doing your research and getting your travel plans in order. Once you've got that covered, we can move on to finding a free volunteering program that works for you!"
How to Volunteer Abroad for Free – Step 2: Look for Free Programs
Okay, so you've decided that you want to volunteer abroad for free. Great! Now, it's time to start looking for programs that fit your budget.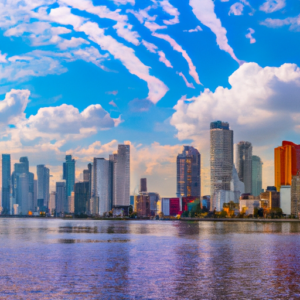 The first step is to research organizations that offer free programs. Some programs may cover all expenses, while others may require a fee for housing or travel. Keep in mind that free programs may not be as widely available as programs that charge a fee, so be prepared to spend some time searching for them.
You can start your search by checking out online resources like beingexpat.com, which features a list of organizations that offer free volunteering opportunities. You can also check out websites like Idealist and Volunteer Abroad, which have listings of volunteering opportunities.
It's important to do your research and read up on the organization before you apply. Make sure you agree with their goals and values and that the program is a good fit for you.
Another option is to look for organizations that offer programs with low or no cost. These organizations may require a volunteer to pay for some expenses, such as housing or airfare, but the overall cost is still significantly less than a traditional volunteer program. Some examples of these organizations include World Wide Opportunities on Organic Farms (WWOOF), which offers opportunities to work on organic farms around the world, and Workaway, which offers a variety of volunteering opportunities in exchange for food and accommodation.
Once you've identified a few organizations that offer free or low-cost programs, it's time to contact them and discuss their opportunities. Ask questions about the program, its expectations, and the support that will be provided while you're volunteering. The organization should be willing and able to answer all your questions and provide you with the information you need to make an informed decision.
Remember, volunteering abroad is an adventure, and embarking on that adventure for free requires some careful planning and research. But with patience and persistence, you can find the perfect program that meets your needs and allows you to make a positive impact on the world.
Step 3: Apply and Get Ready
Alrighty, folks, now that we've done our research, it's time to apply and get ready for our volunteer trip abroad! First things first, let's fill out the application for the organization we've chosen. This usually involves providing personal information, indicating your volunteer preferences, and possibly submitting a resume or references. It's important to make sure you've thoroughly read and understood all the requirements and expectations before submitting your application. Next up, we need to obtain any necessary visas or other documents for our trip. This may require some research or a visit to the appropriate embassy or consulate. Don't leave this step to the last minute, as it can be a time-consuming process. Once your paperwork is in order, it's time to make arrangements for housing, food, and transportation. Some volunteer programs provide accommodations and meals, while others require you to find your own. Make sure you know what's expected of you in terms of finances and logistics. Finally, let's make sure we're mentally and physically prepared for the experience. Research the culture, language, and customs of the country you'll be visiting so you have a better understanding of what to expect. It's also a good idea to develop a plan for staying healthy while volunteering abroad. This might include vaccinations, travel insurance, and a first aid kit. With these steps completed, we're well on our way to a successful volunteer trip abroad!
Step 4: Prepare Mentally and Physically – Let's Get Ready to Go!
Alright, it's time to mentally and physically prepare yourself for your volunteering trip abroad. This is an important step to ensure that you stay healthy, safe, and enjoy your experience. Here are some things that I learned while preparing myself for my volunteering trip abroad:
Research the Culture, Language, and Customs of the Country
It's essential to research the culture, language, and customs of the country you are visiting to avoid culture shock and misunderstandings. The best way to prepare yourself mentally is to learn about the country's customs, language, and religious beliefs. You can find out how locals greet each other, how they dress, and what their cultural norms are. Make sure you do your research, so you are not caught off guard when you arrive!
Develop a Plan for Staying Healthy While Volunteering Abroad
Staying healthy while volunteering abroad is imperative. You don't want to fall ill while you're away. Before you leave, make sure you visit your doctor and get checked for any travel-related vaccinations or medications. It is also essential to learn about the country's food and water quality and analyze how it may affect your health. Bring a water filter and familiarize yourself with food precautions to prevent getting sick. Also, make sure you're in good physical shape to handle long hours and physical demands.
Get Your Mind and Body Prepared
Finally, you need to get your mind and body ready for the experience. It's okay to feel a little anxious or nervous before heading abroad, but you need to calm your nerves! Try meditating, doing yoga or relaxing activities to keep you calm. It's also essential to get in shape because volunteering abroad can be physically demanding. Don't forget to keep a positive mindset and be open to new experiences, and enjoy the experience to the fullest!
Ready to Take the Plunge and Volunteer Abroad for Free?
Wow, you made it to the end of this guide on how to volunteer abroad for free! Congratulations on taking the first step towards an incredibly rewarding experience that will not only benefit others but will also enrich your life in countless ways. If you're feeling a bit overwhelmed, here are some final words of advice:
Don't be afraid to do your research and plan your trip early on. This will give you plenty of time to prepare and make the necessary arrangements. Take advantage of resources like social media, online forums, and travel blogs to gather information and connect with other volunteers.
When looking for free or low-cost programs, remember that the cheapest option isn't always the best. Look for programs that align with your interests and skills, and that have a good reputation. Be prepared to be persistent and flexible when applying for programs, as competition can be fierce.
Before you go, make sure you have all the necessary documents and vaccinations, and that you have a plan in place for housing, food, and transportation. Once you're there, stay open-minded and adaptable, and be respectful of the culture and customs of the country you're in. Remember that you're there to learn and grow, not to impose your own beliefs or ways of doing things.
Volunteering abroad for free can be an amazing and life-changing experience, but it's not for everyone. If you're not sure whether it's the right choice for you, start by volunteering locally or domestically to get a sense of what it's like to work in a nonprofit or other community organization. Whatever you decide, remember that your time and energy can make a real difference in the world, and that there's no better feeling than knowing you've helped someone in need.
So go out there and make the world a better place! We're rooting for you.