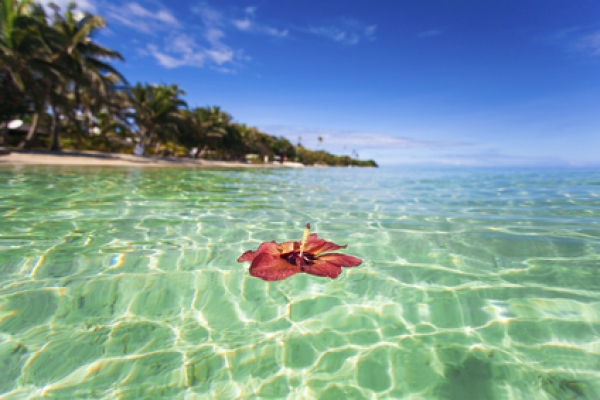 Fiji is an island country in Melanesia in the South Pacific Ocean, officially known as the Republic of Fiji. The beautiful island country is admired for its developed economy in the Pacific island realm owing to the overflowing flora and fauna, and mineral resources. That explains the forest safaris in Fiji would be a trek-junkie's dream come true. Fiji is an alternative foreign tourist destination with regards to the extravagantly luxurious tourist spots around the world, thus best for honeymoon couples who seek solitude. The soapy white beaches that run beyond your eyes could measure, and the irresistible lure of the nature that surrounds holds your senses hostage.
Nadi is the most recommended visit once in Fiji, whose Denarau Island is famous for conducting golf and tennis games amidst nature's lap. If you're a sports person, you'll enjoy to your heart's content, if not it'll still be quite a revelation for you. Then there is Scuba diving, Snorkelling, Hiking to render you fun-struck.
The traditional Fijian food is lip-smacking, as fish is one of the tremendous economic sources here, the fish dishes are super tasty and worth a try. I could feed only on the sea-food during my entire stay, but decided to have some mercy on my stomach whatsoever.
The two most renowned tourist destinations in Fiji are Yasawa and Mamanuca, which are a collection of 20 small islands that conduct Parasailing, Windsurfing. Not to mention the beauty of nature and the cherished glimpse of Dolphins there-nature has lots in store to hold you captive. Between Nadi and Suva, there is a 50 km spread coastline staunchly known as the 'Coral-coast.' People will feel the rural aroma of Fiji coming here. The rural huts offer home-stay facilities too so night halts won't be a problem. The hustle and bustle of the local Sigatoka market, daily fishing chores of the fishermen, will snap you off from the materialism and rejuvenate your entire being.
Kula Eco Park adorned with trees like Dawa, Boothu, and birds like Falcon, Crested, and Iguana is the only wildlife park of Fiji. The capital city of Fiji, Suva is the best place to experience Fiji's cultural heritage. There is Museum, Parliament, posh shopping malls making no bones about the high profile city life of Fiji. The nightlife too is well addictive in Suva.
Some other tourist places around Nadi are Sun Coast, Vuda Point, Natuvu creek, Lautoka Sugar Town Point, etc.
How to travel to Fiji from India:
There are connecting flights at regular intervals from all major airports in Indian to Fiji. All the flights make it to Nadi airport. The hopping flights stop at Hong Kong and Seoul Airports.
When to go:
Weather is favorable throughout the year.
Some important trivia:
Fiji's travel department renders a four month's travel visa.